On August 30, 2018 Jim & Diane headed north to Canada. Along the way we visited many interesting places. We had a nice ride up in Pennsylvania alone the Susquehanna River and into New York and the Corning Museum of Glass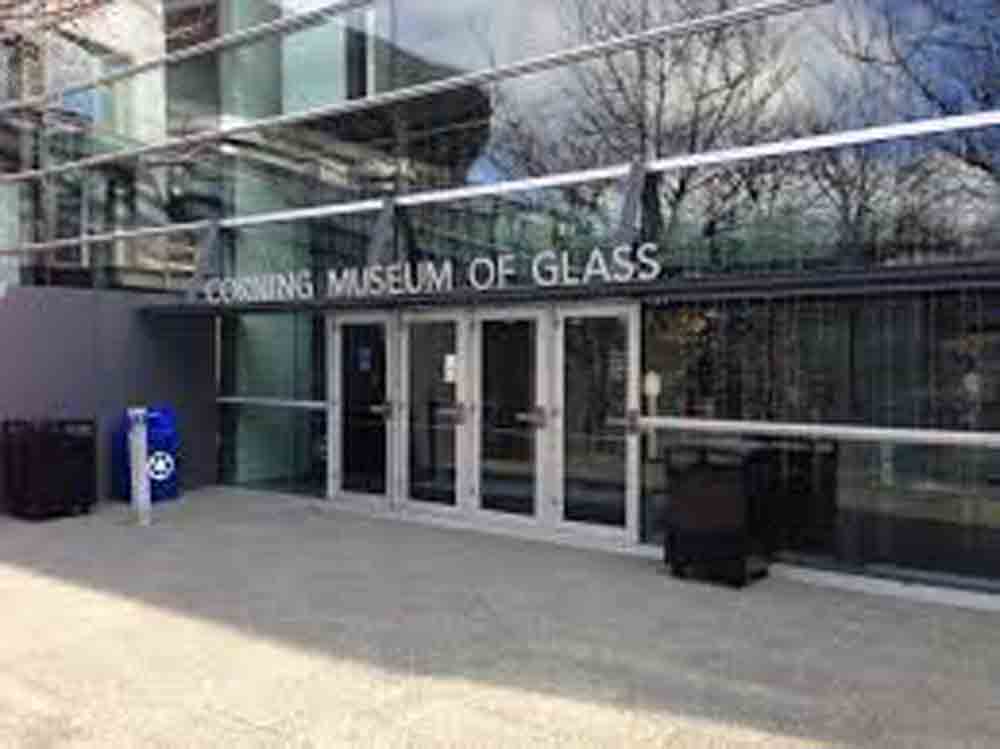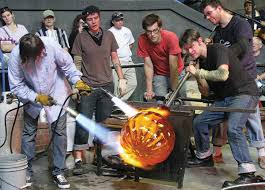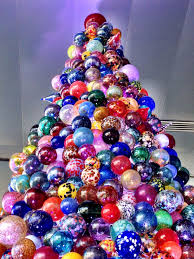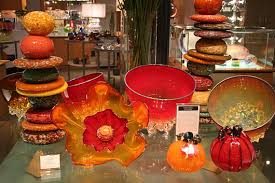 After a great visit in Corning, we headed north to Ithica where we spent our first night. While there we visited a farmers market that's been active since the 70's and took a boat ride on Lake Cayuga. Lake Cayuga is one of the Finger Lakes and is about 35 miles long and 3 miles wide at it's widest point and 450 feet deep.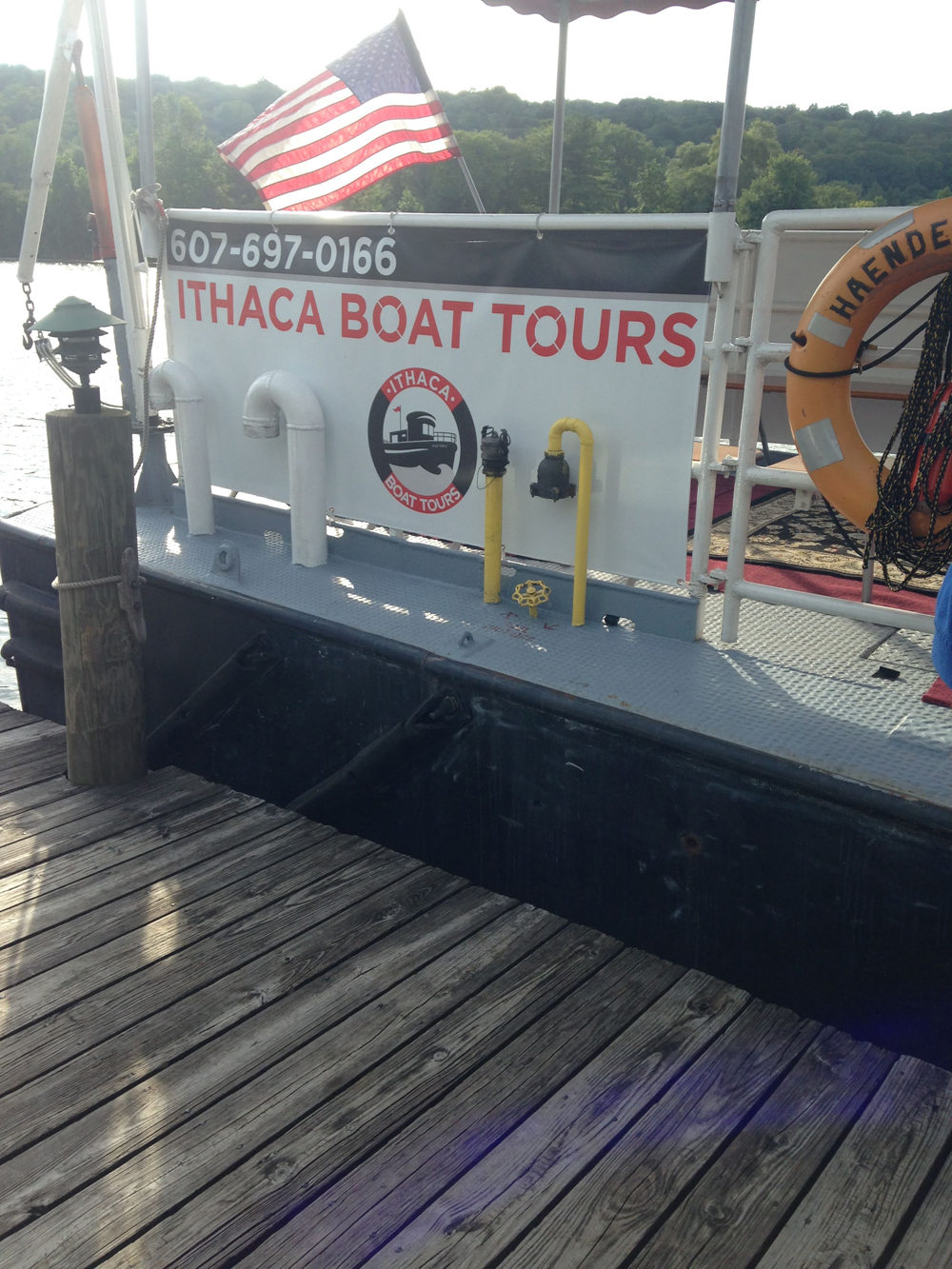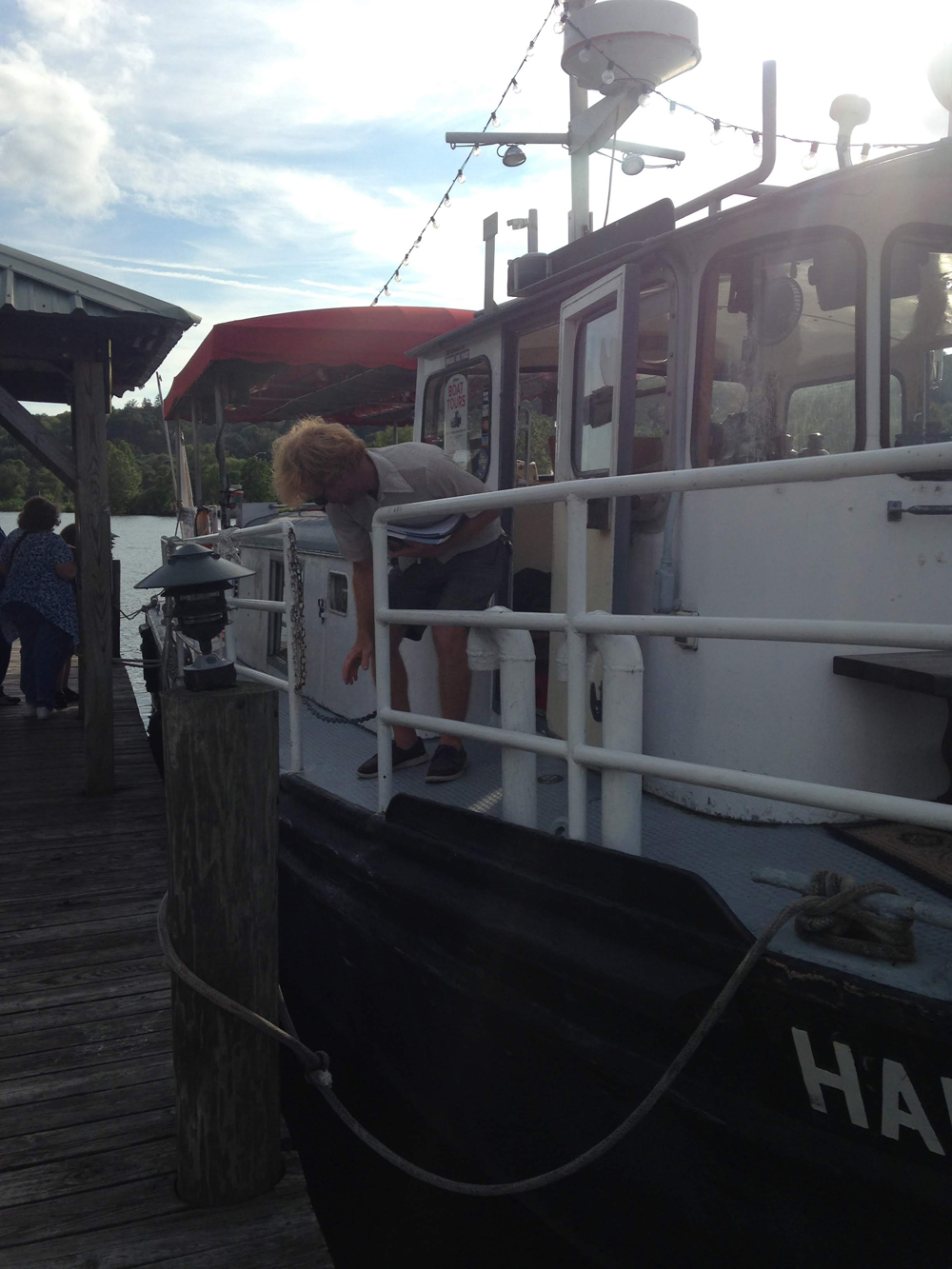 Our Captain shoving us off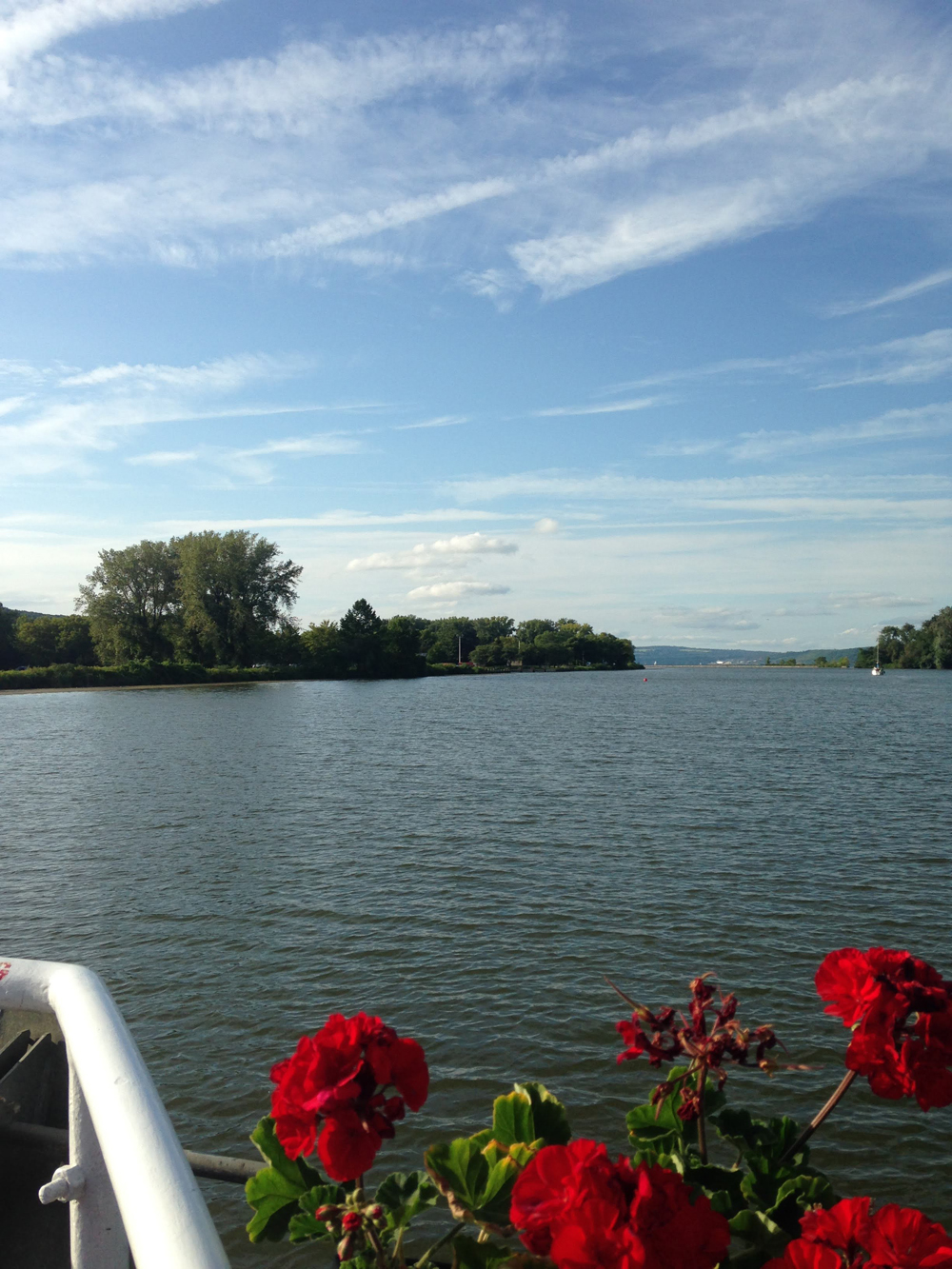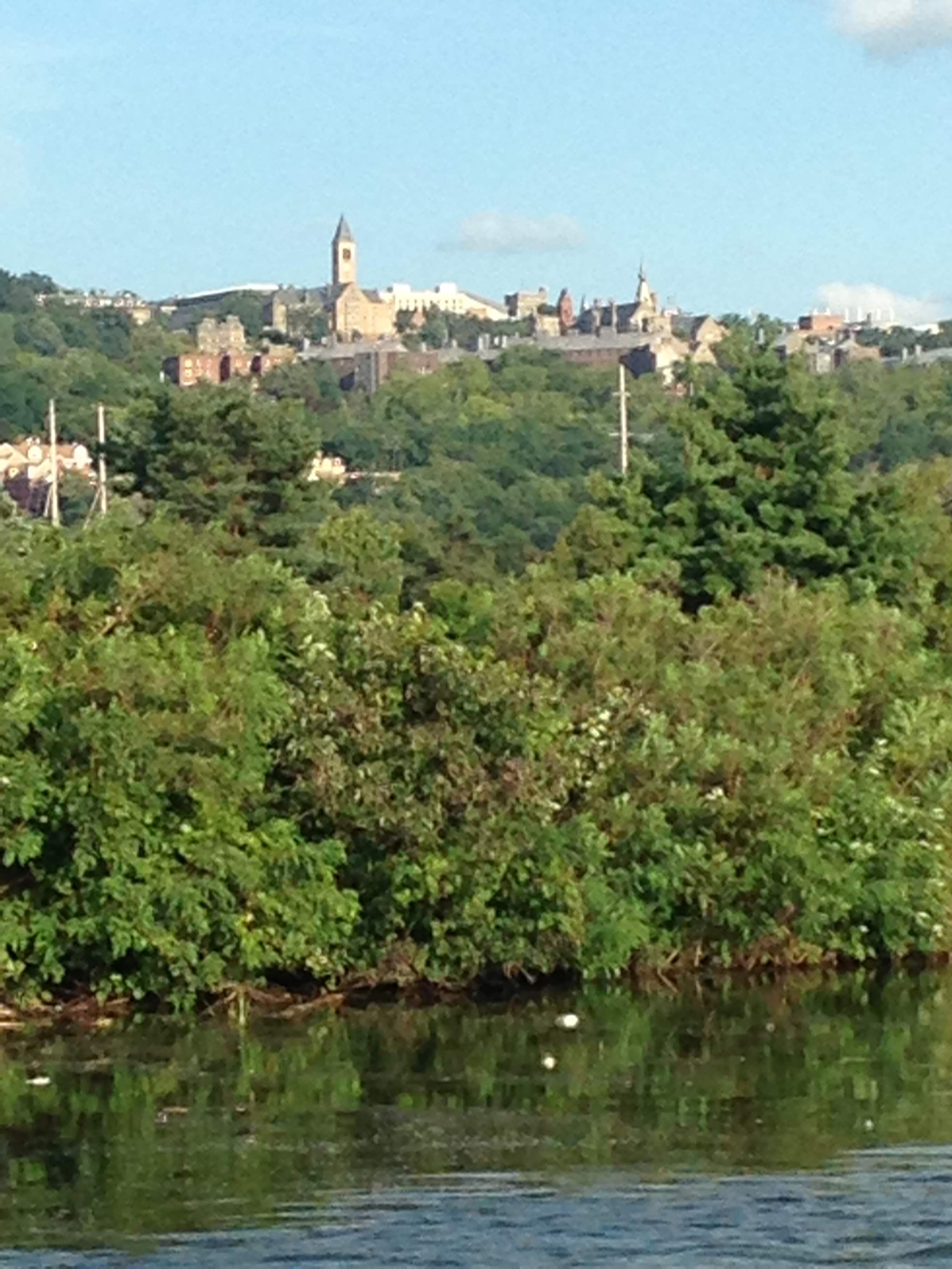 View of Cornell University from the lake.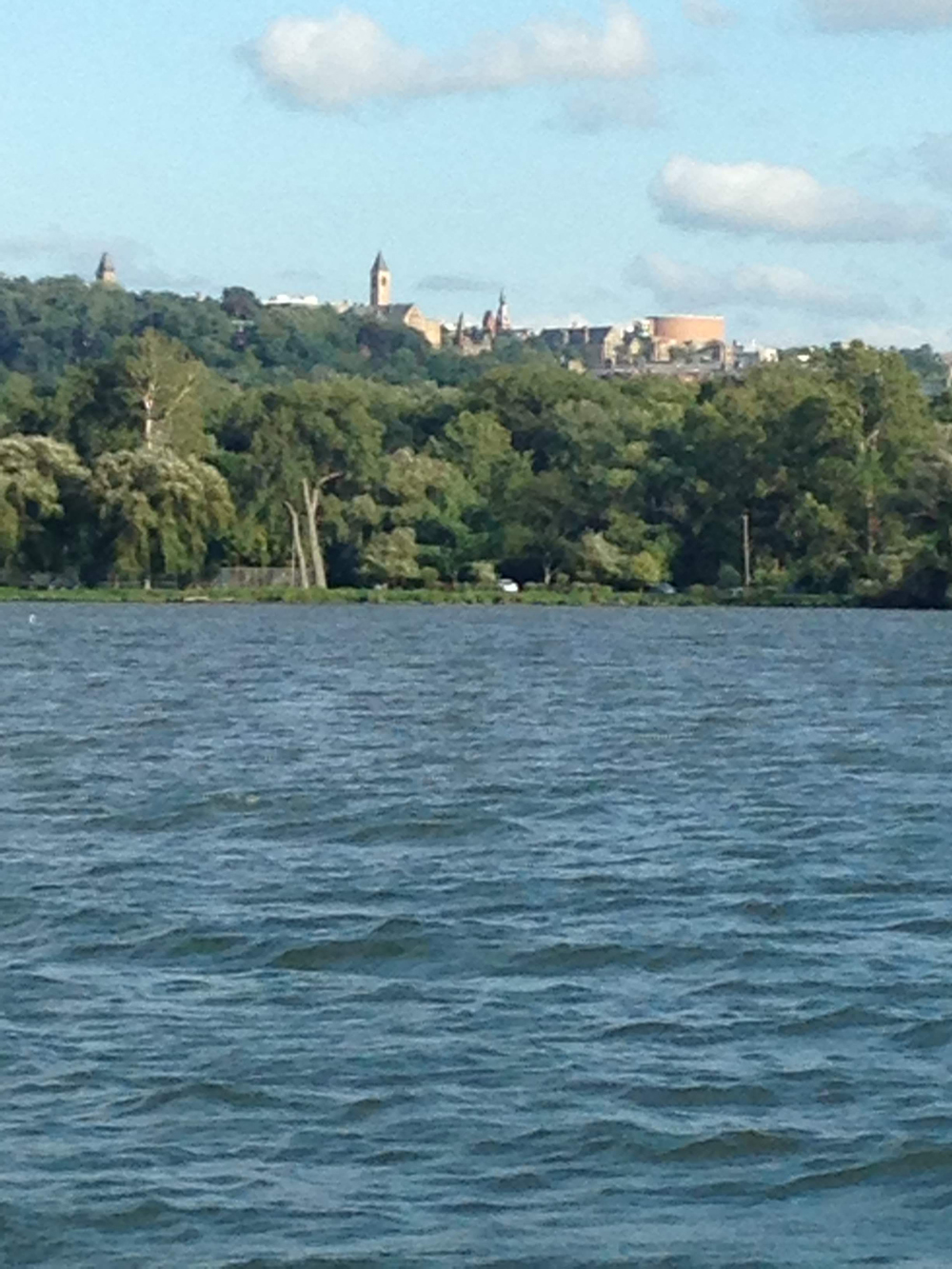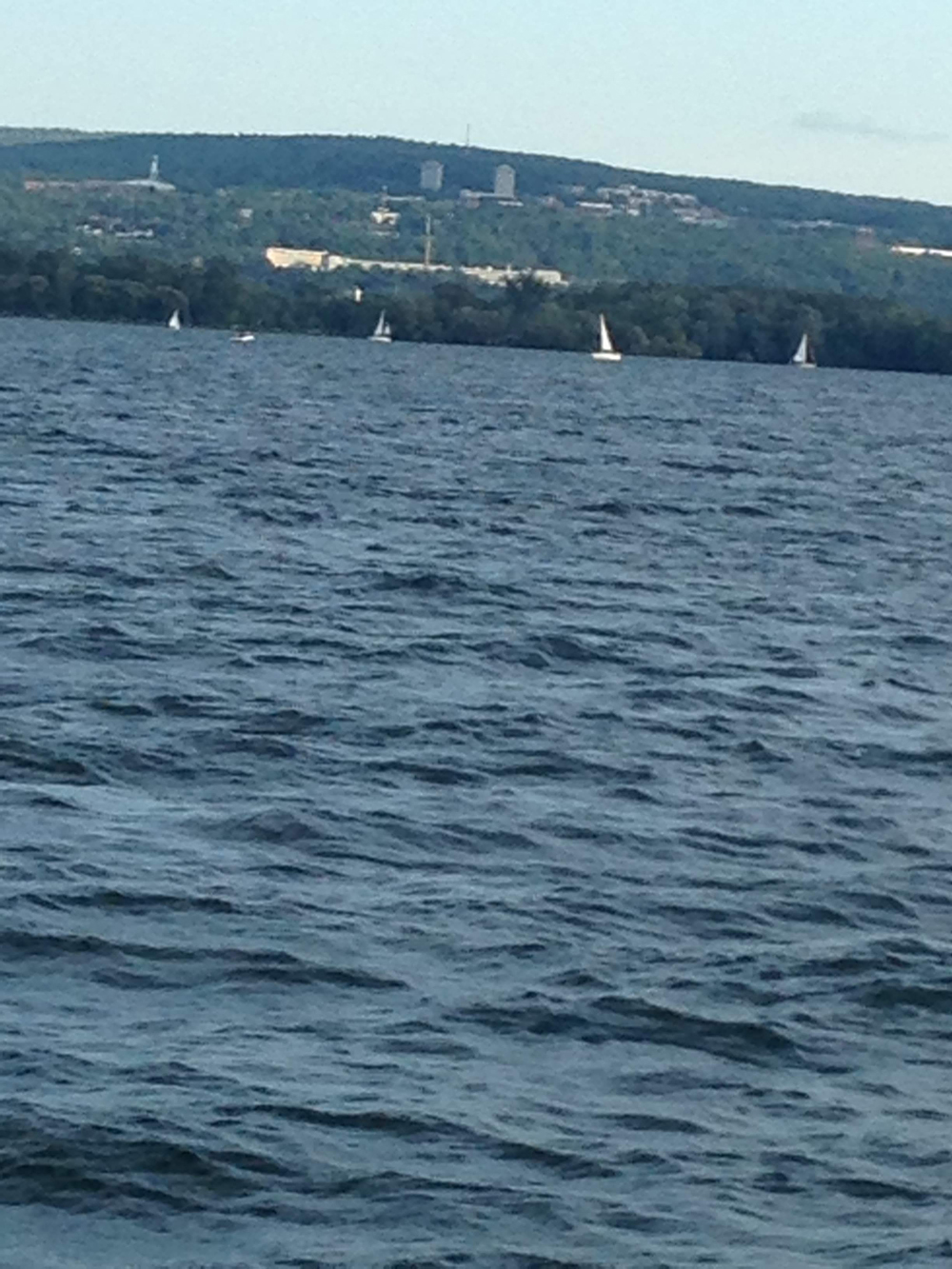 View of Ithica College from the lake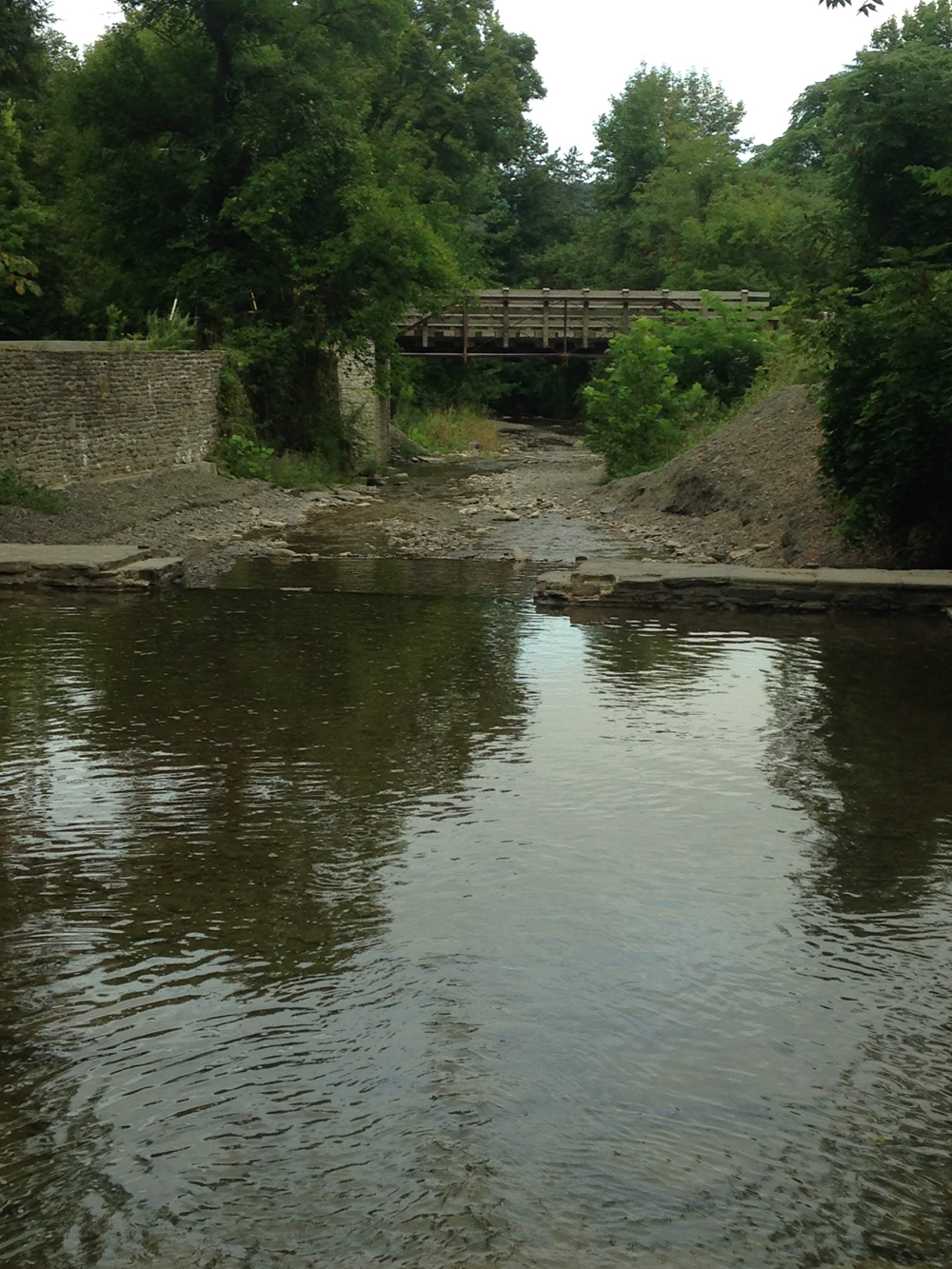 The next day we visited several of the falls and state parks around Ithica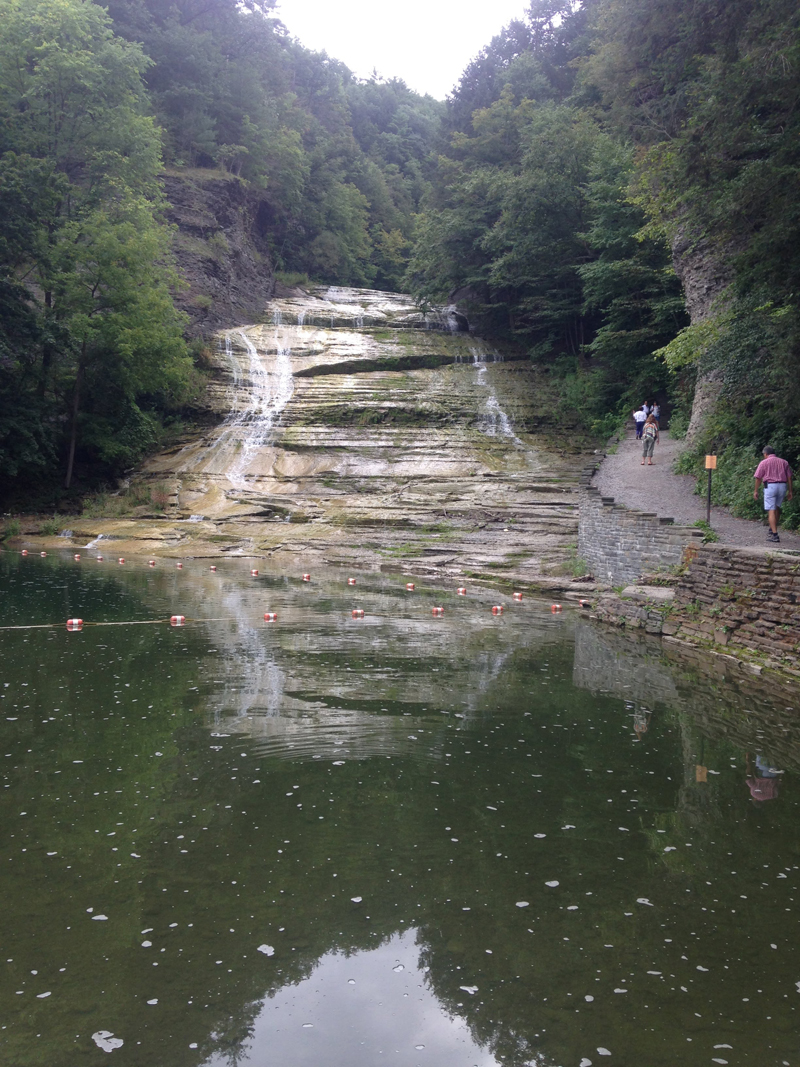 Buttermilk Falls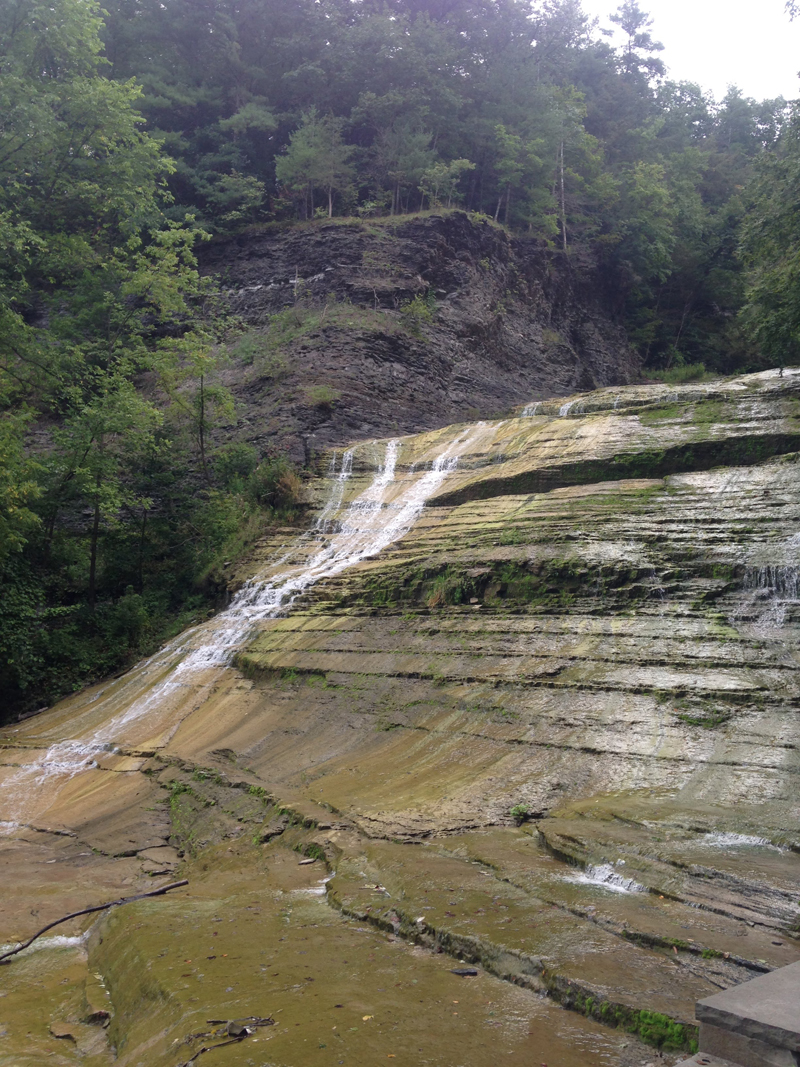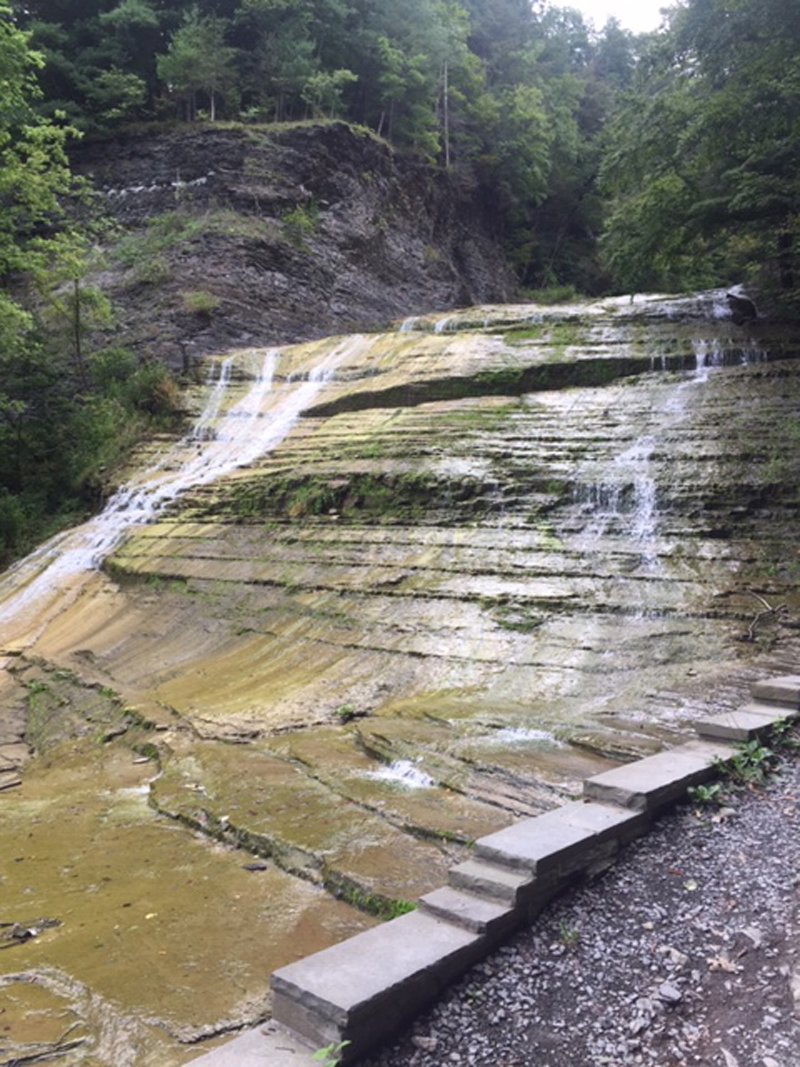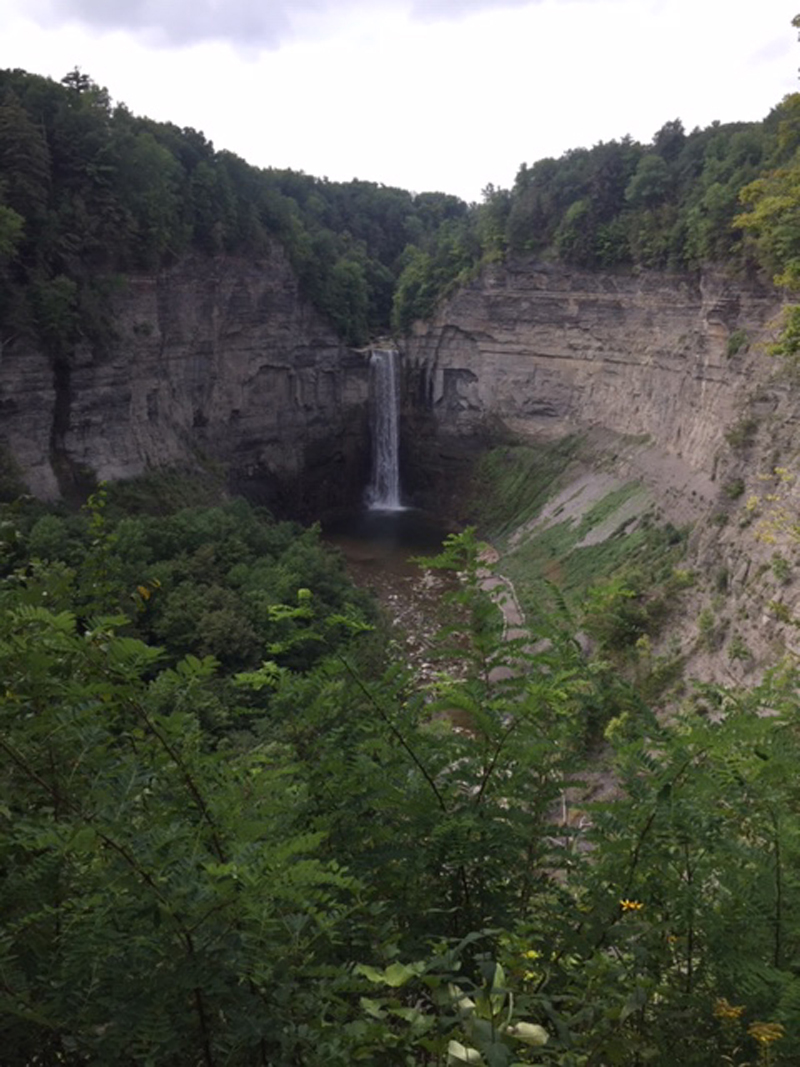 Taughannock Falls. 50 feet taller than Niagara Falls at 215 feet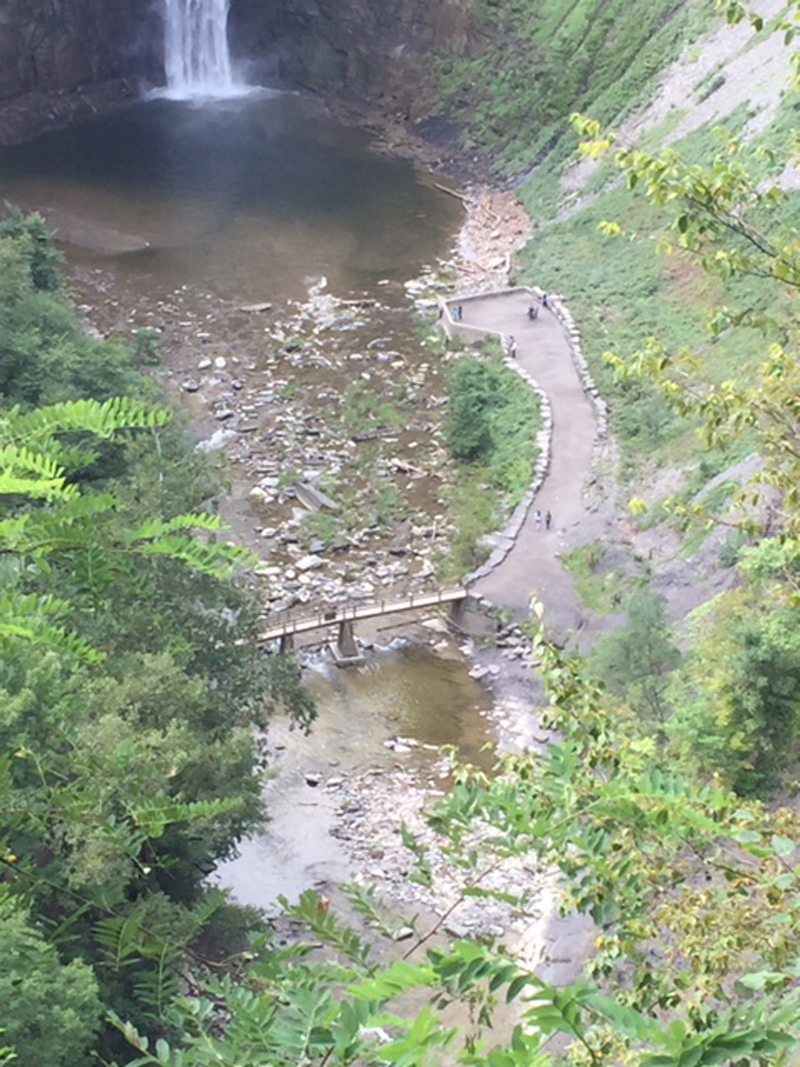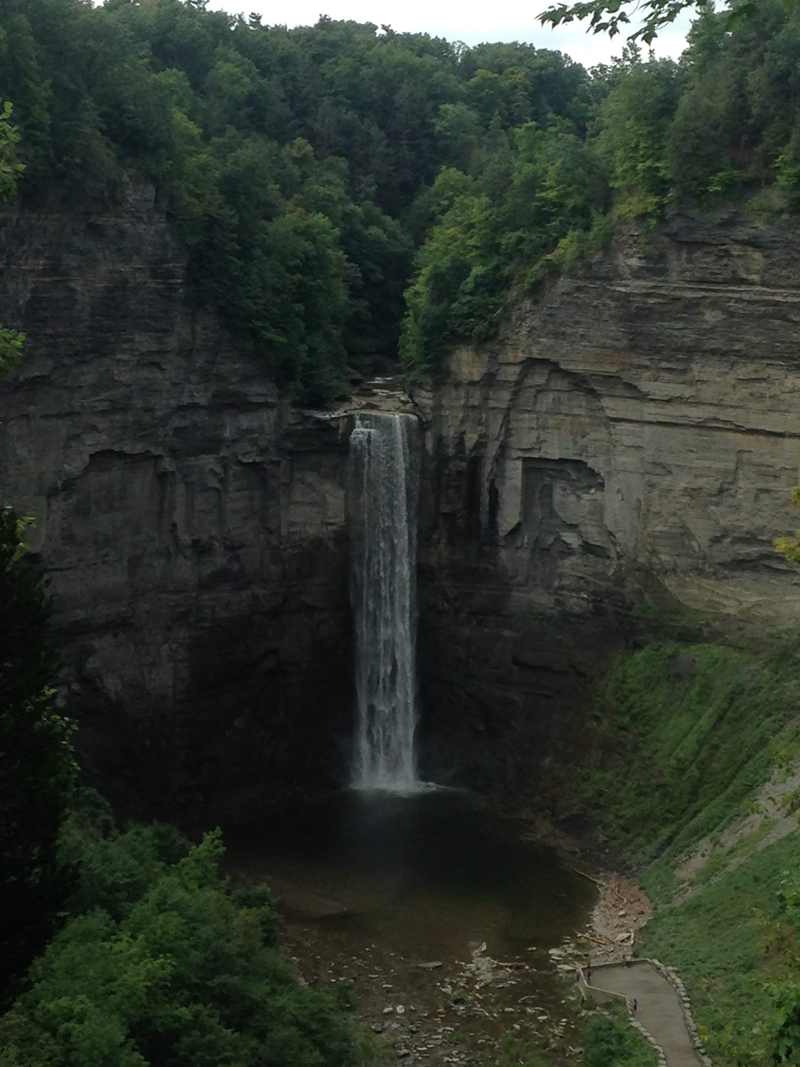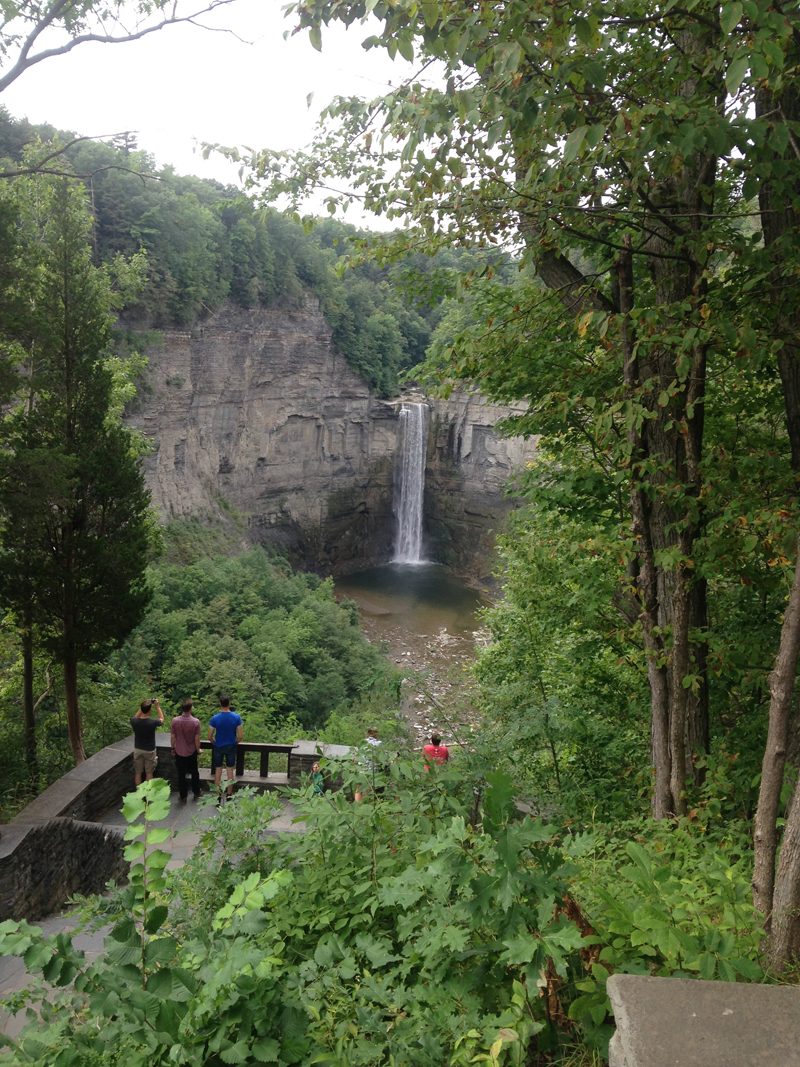 That afternoon we headed north to Alexandria Bay and the Thousand Islands area. That's actually a misnomer since there are over 1800 islands there. Alexandria Bay is a neat little town that relies mostly on toursim, boat tours in the warmer weather and snow mobile conventions in the winter. There are many restaurants and hotels there but most are closed in the winter.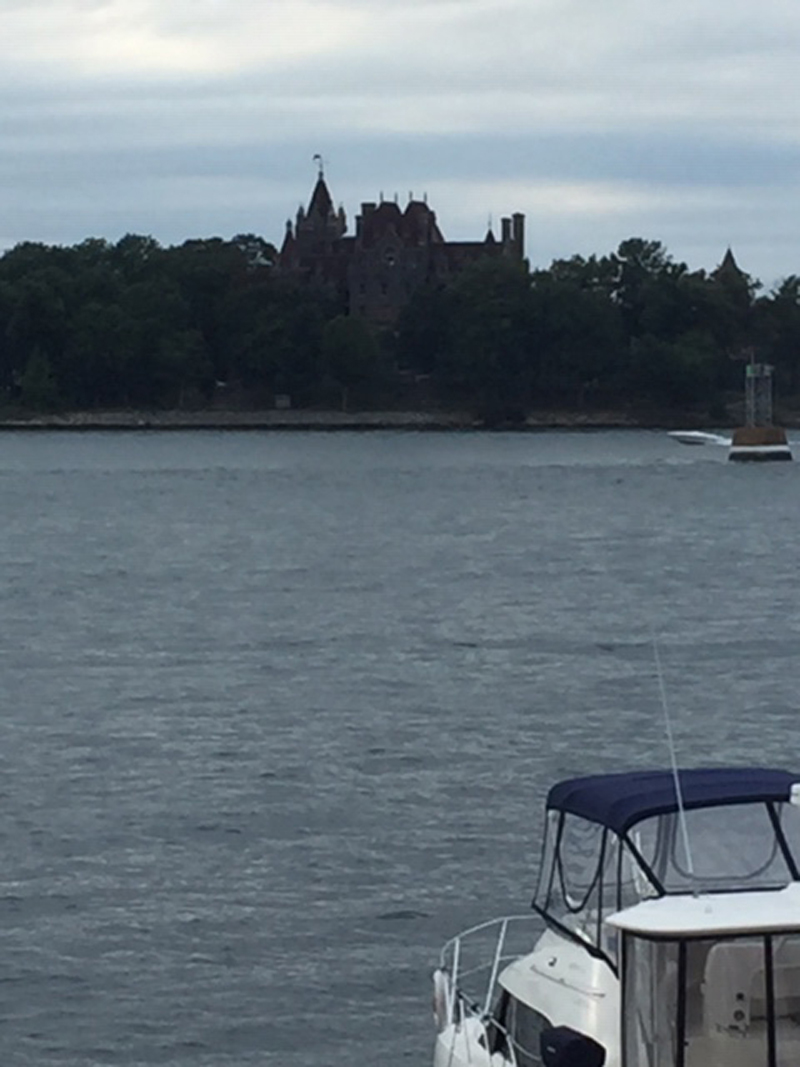 Our hotel was right across the river from Heart Island and Boldt Castle. Click HERE for the history of the castle. When I visited here in 1955 the interior of the Castle was in ruins and had been vandalized over the years. It is beautifully retored now.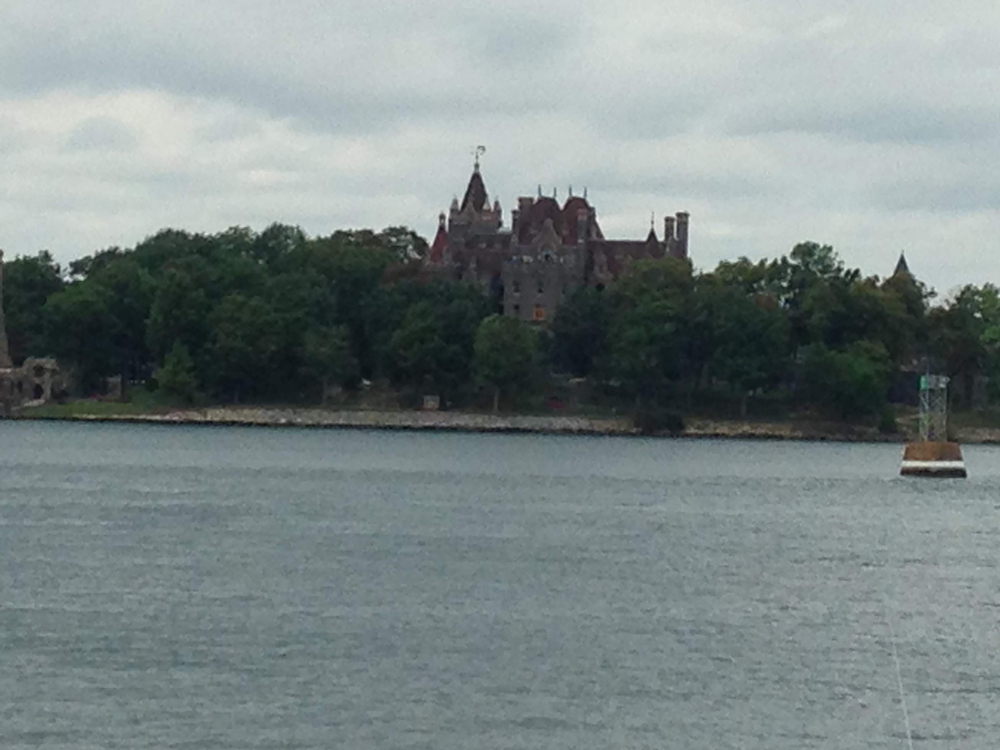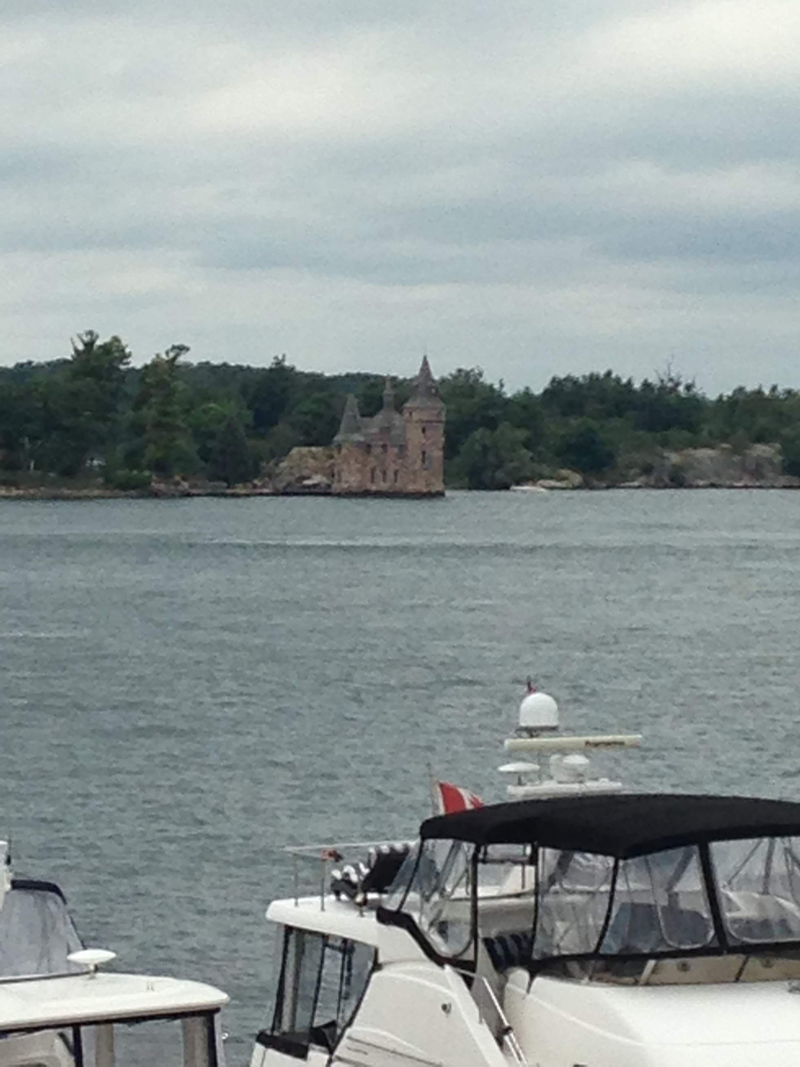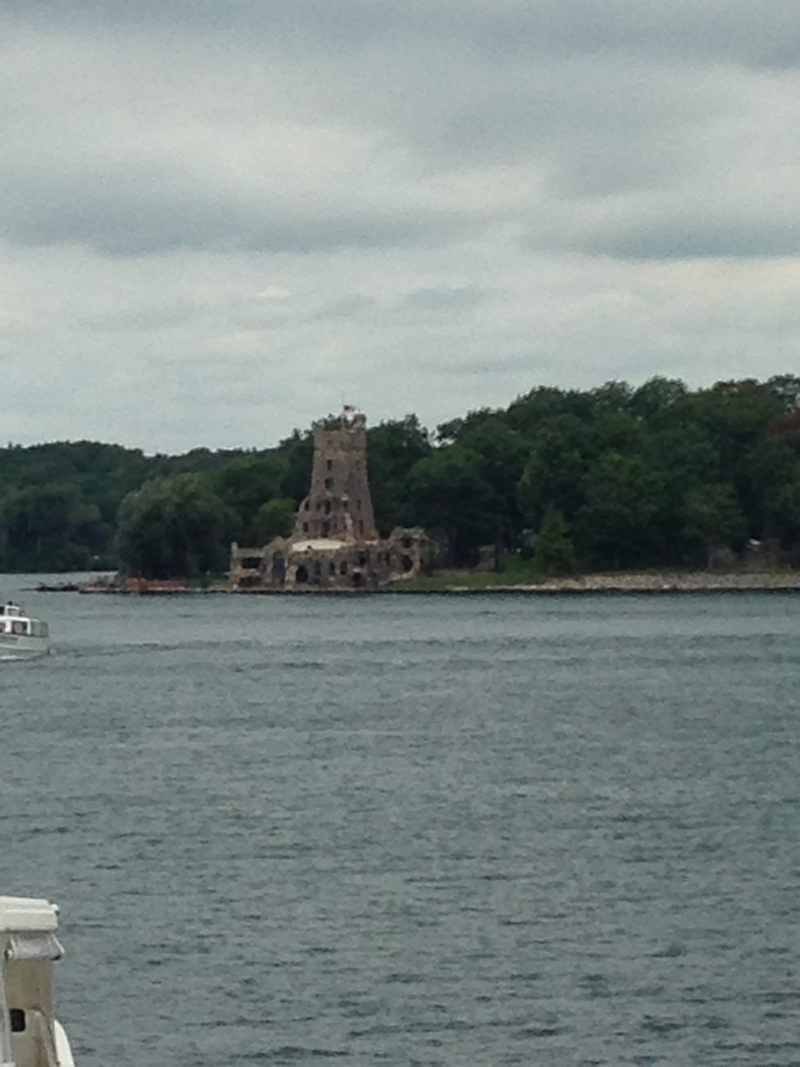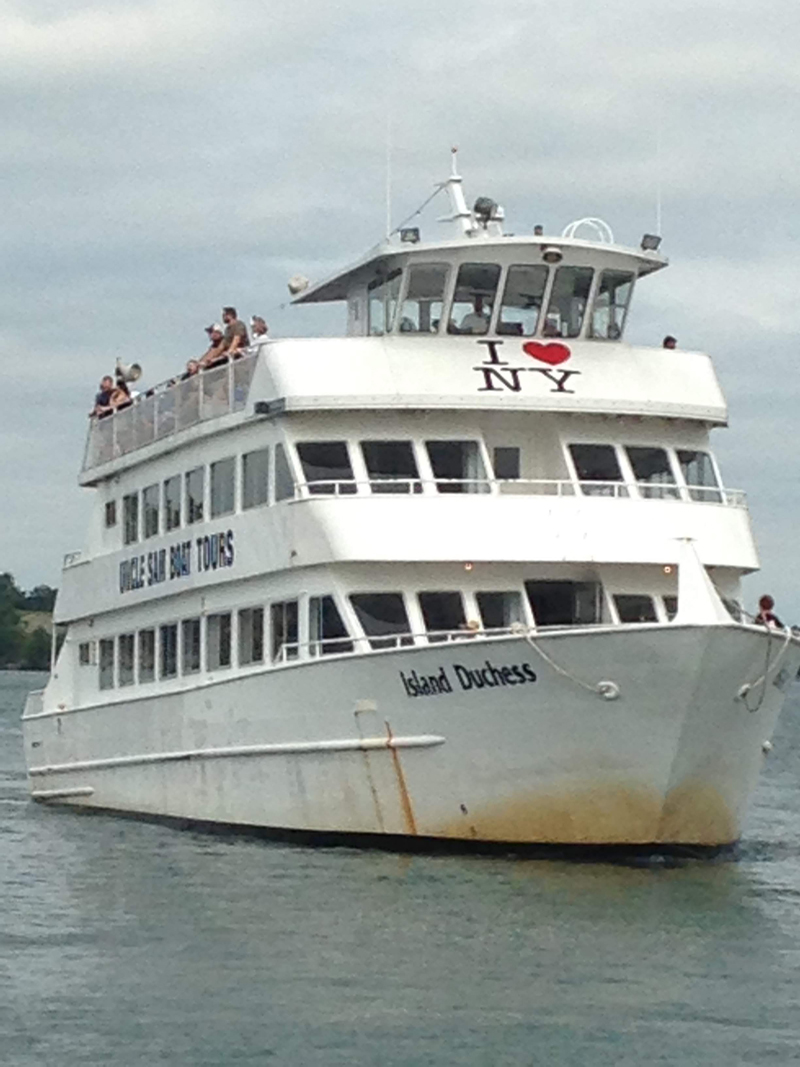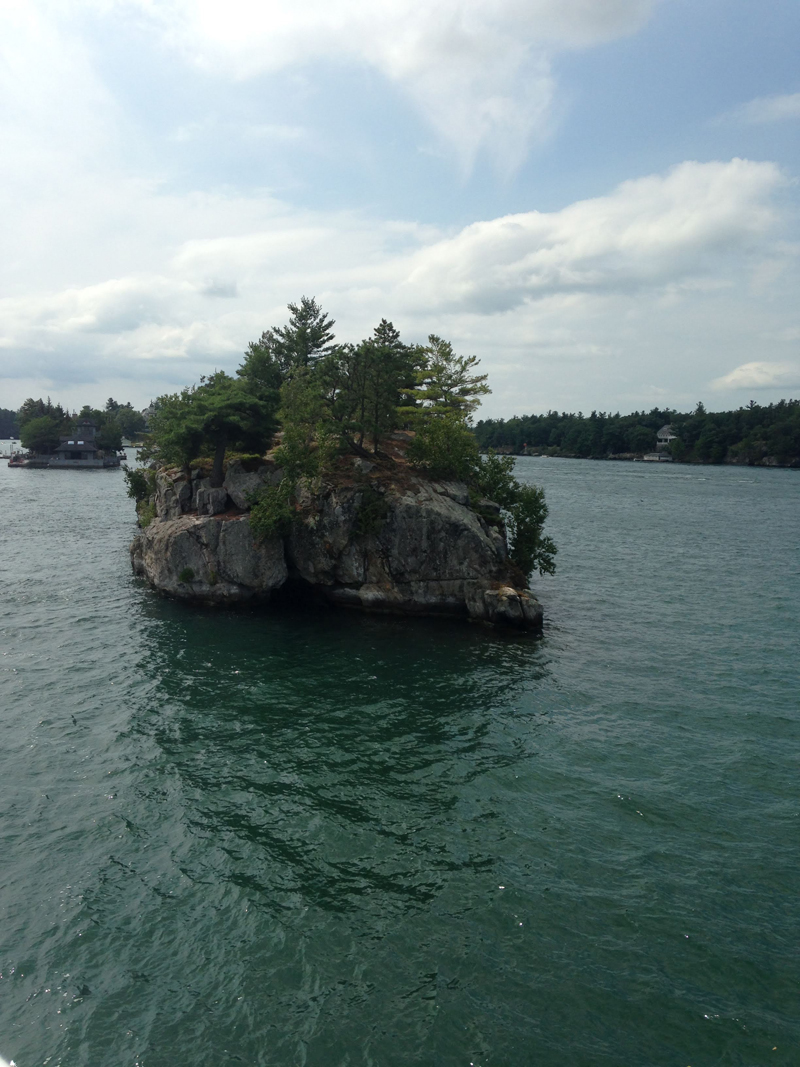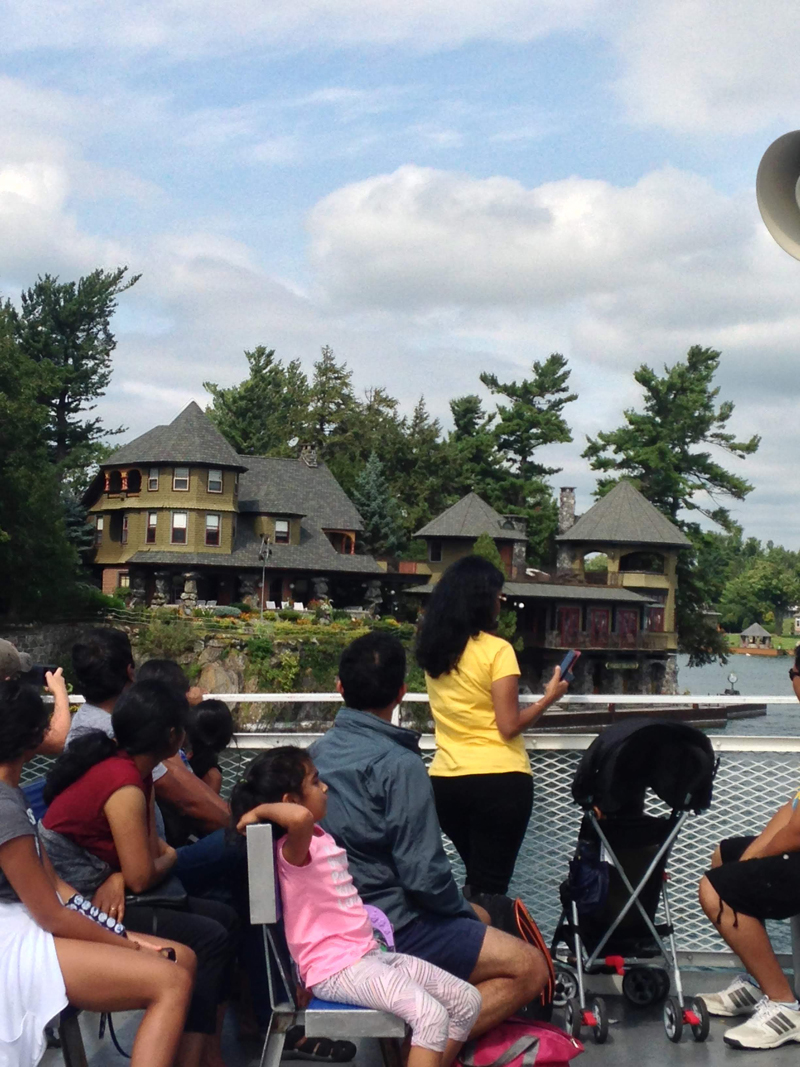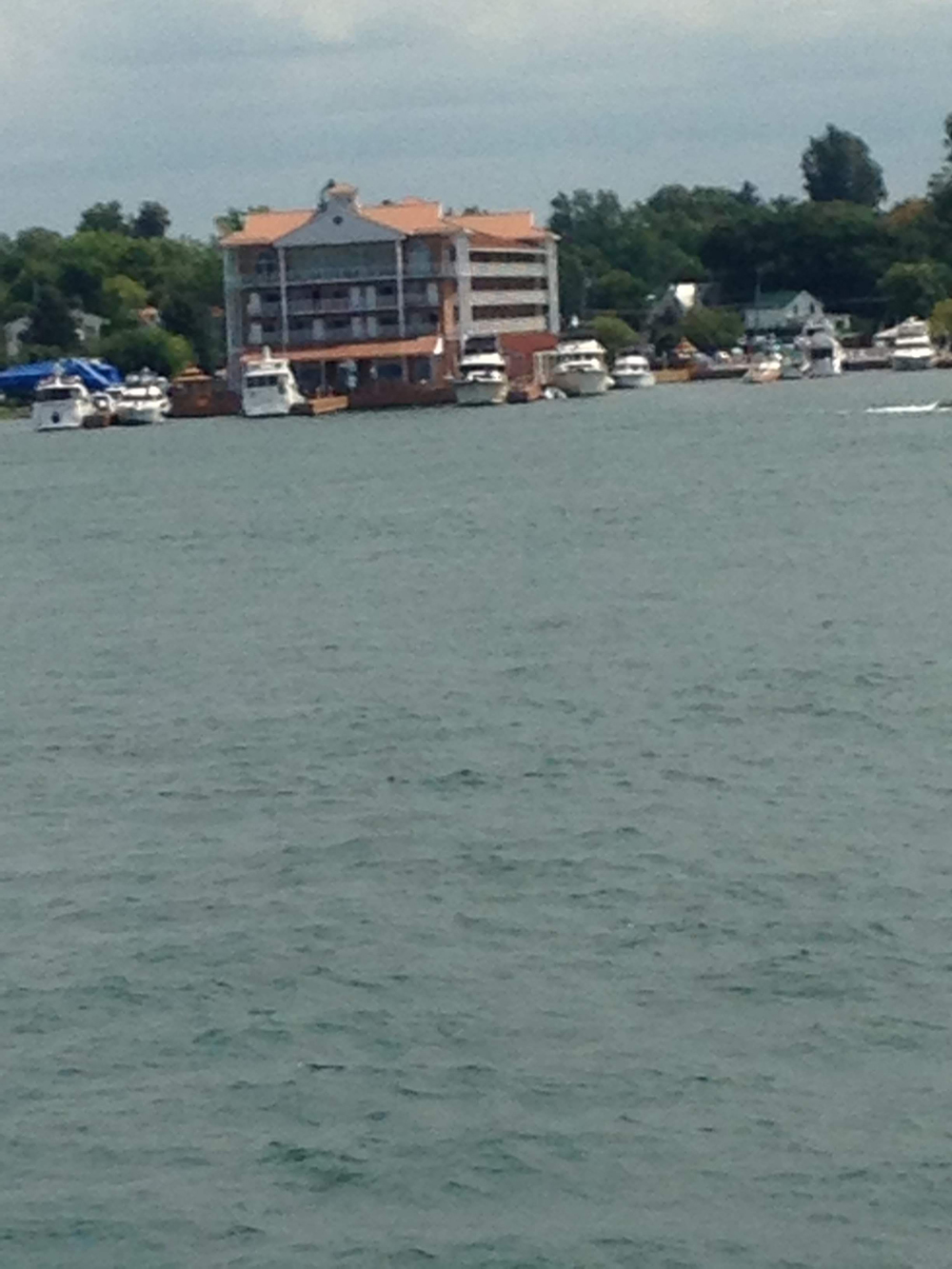 A view of our hotel from the boat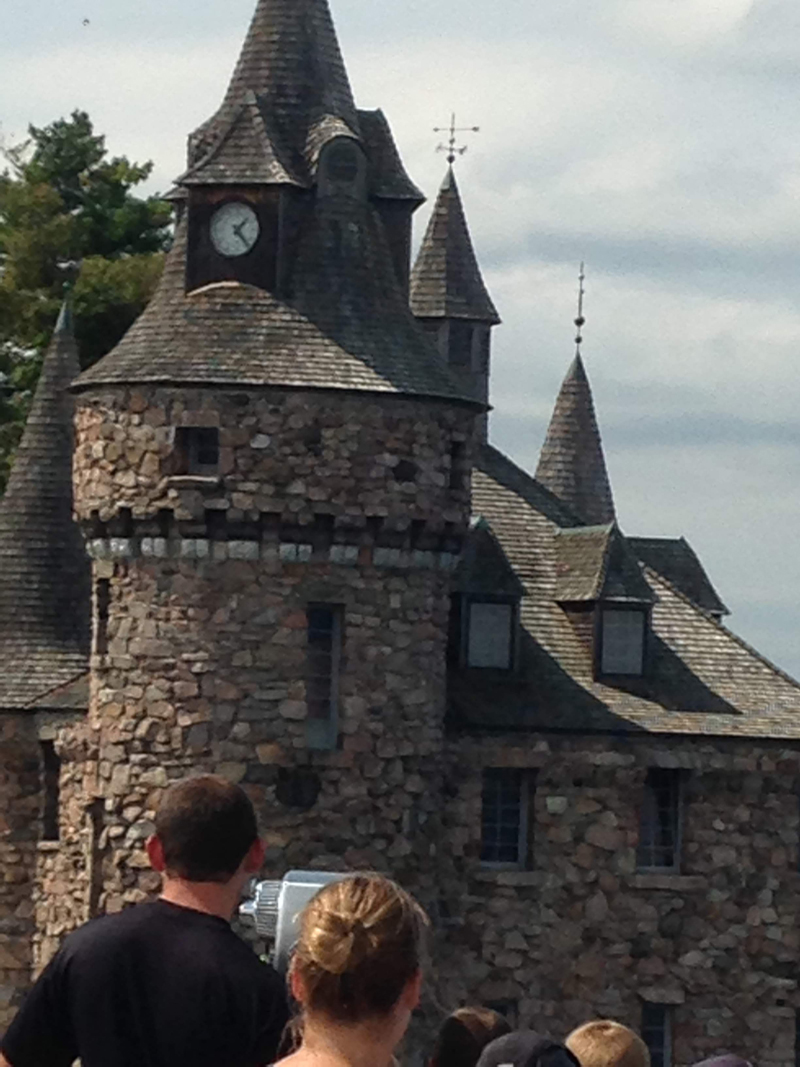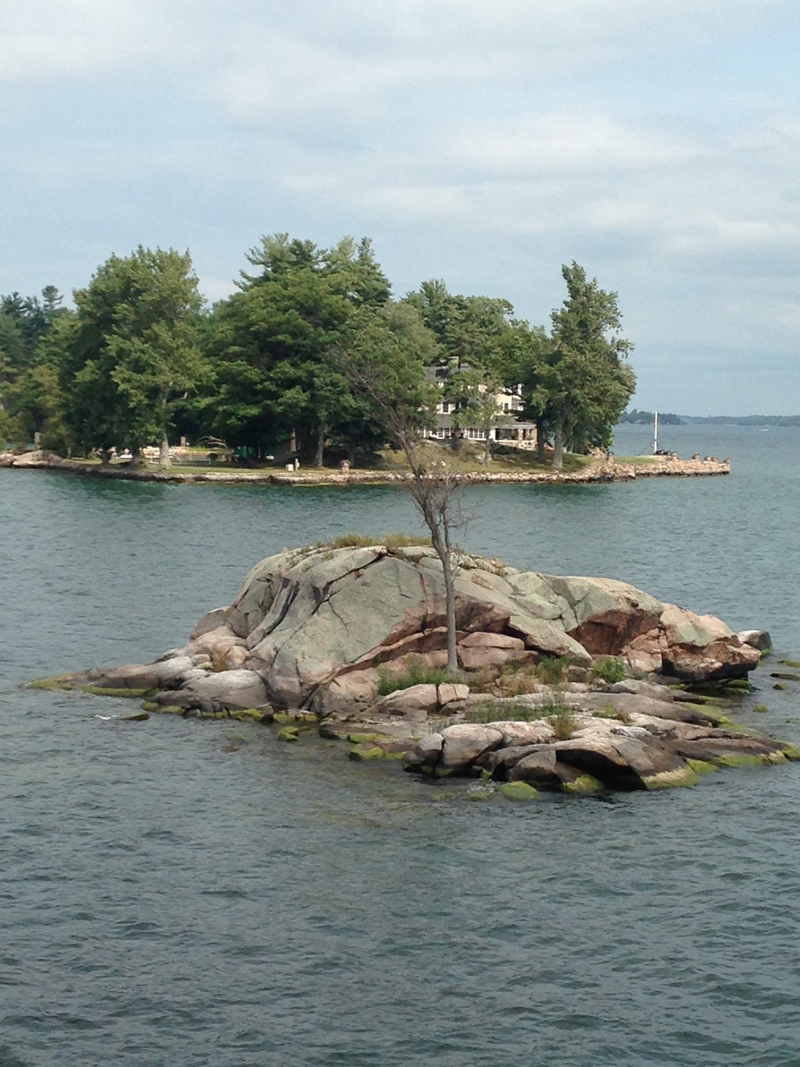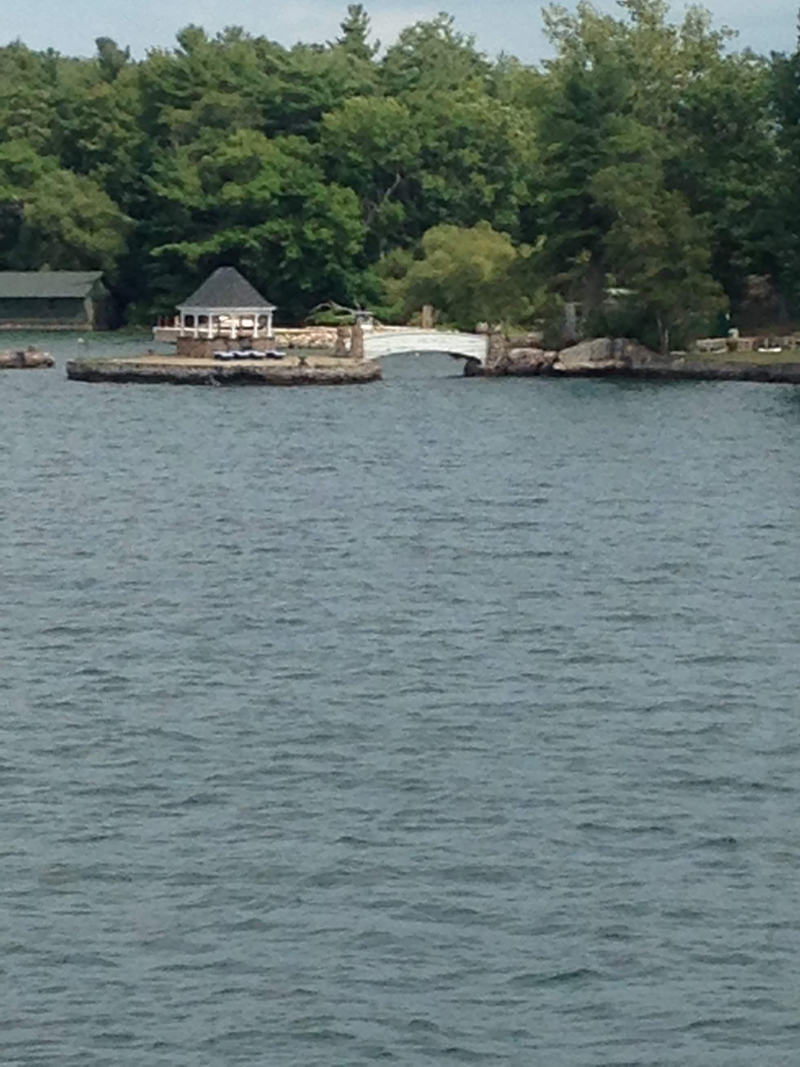 A view of the smallest international bridge in the world. Island on the right is in Canada, the one on the left is in the USA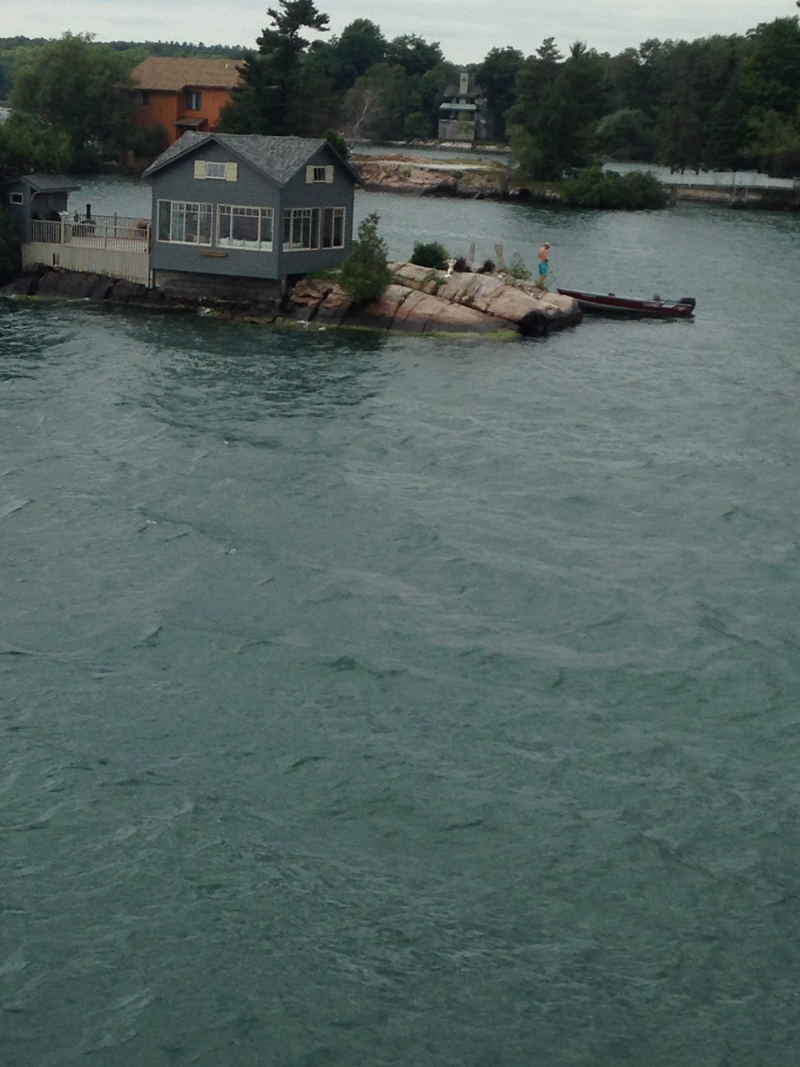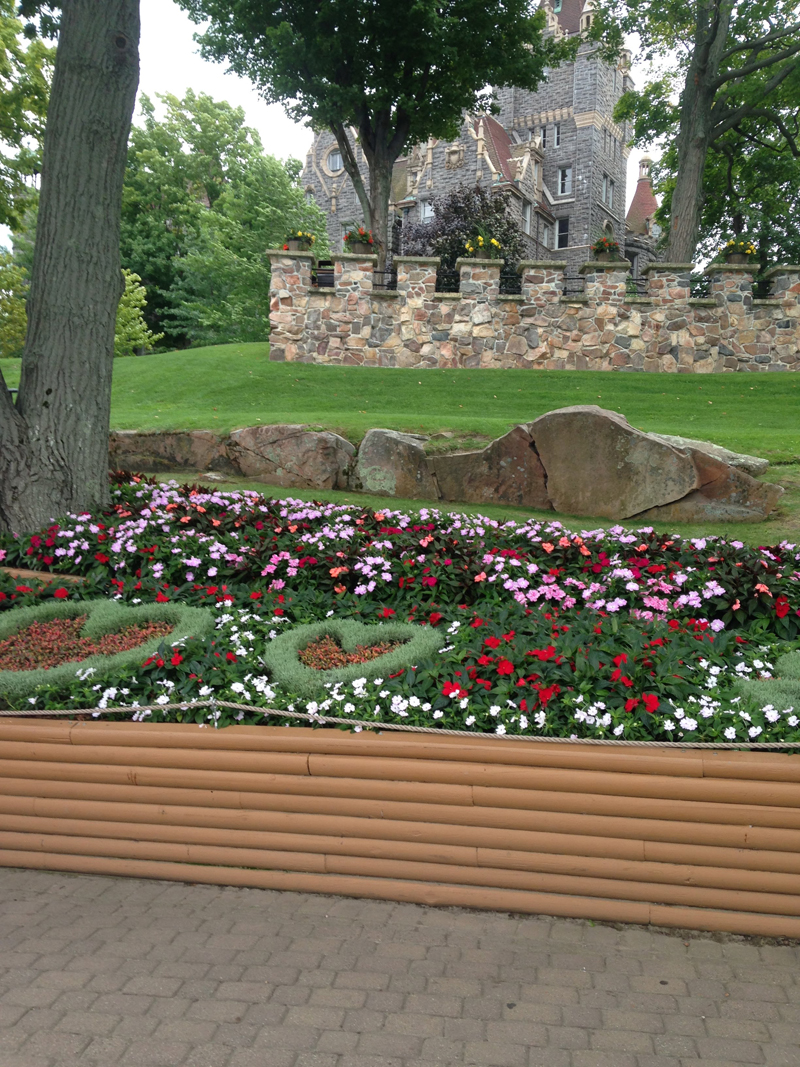 Some of the beautiful grounds on Heart Island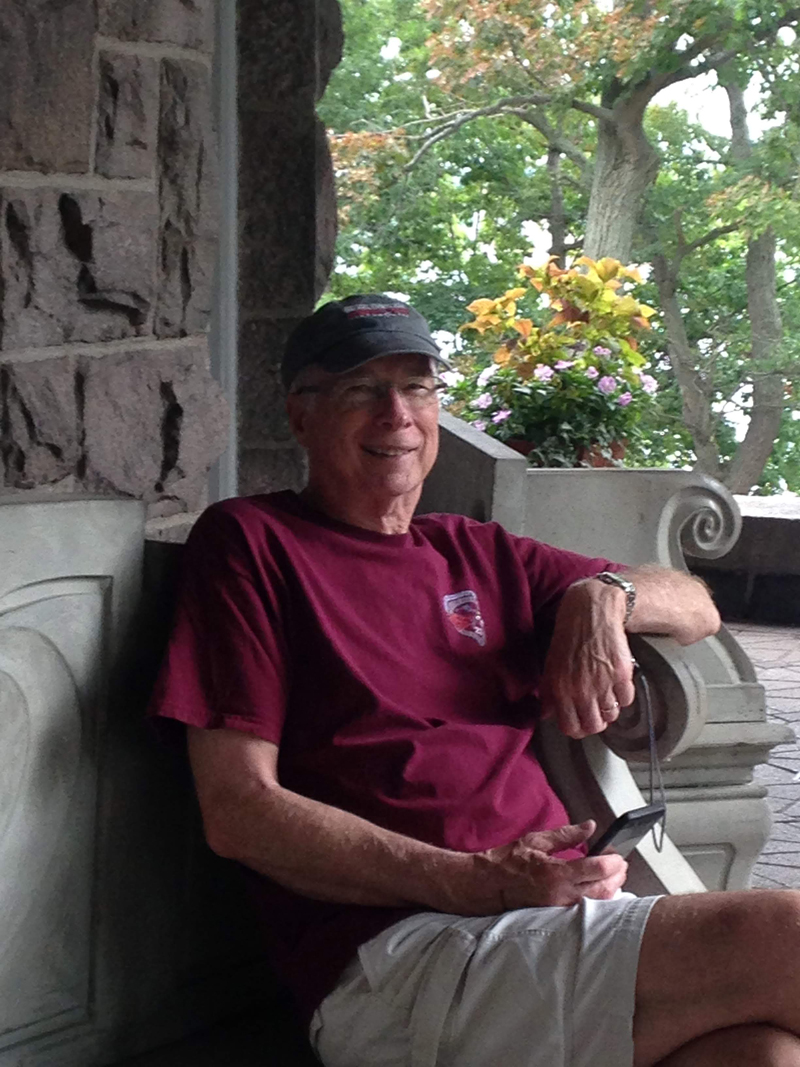 Relaxing on one of the porches of the Castle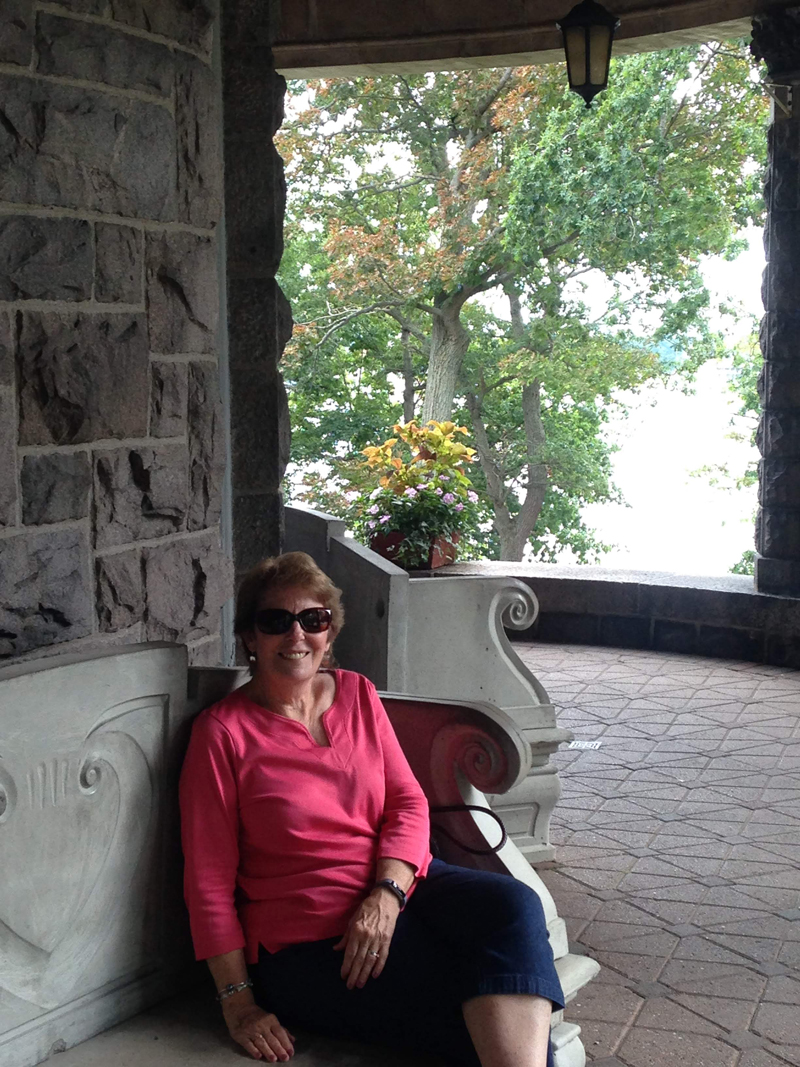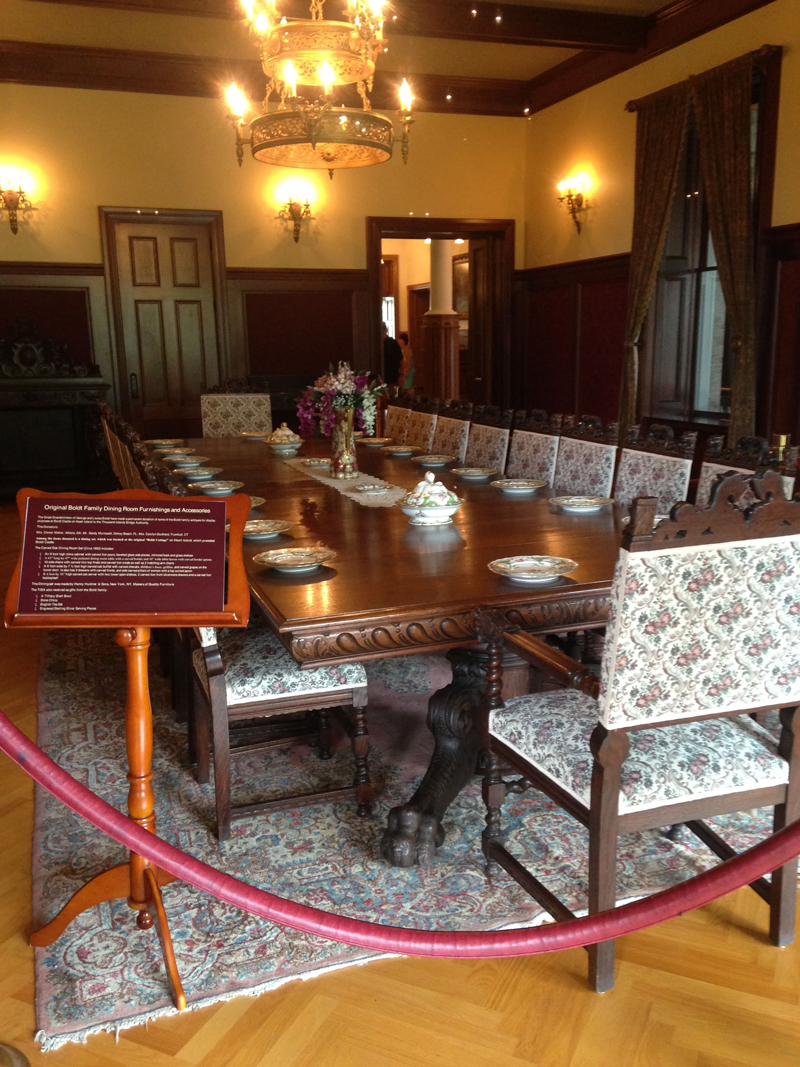 Dining room in the Castle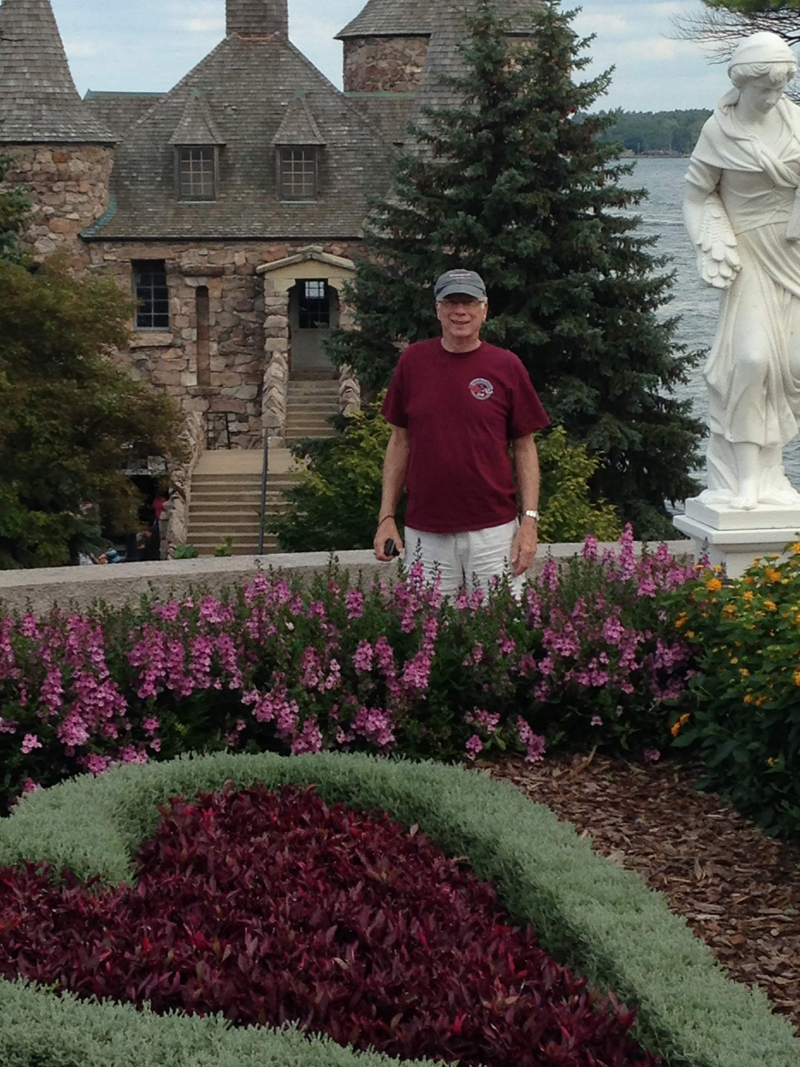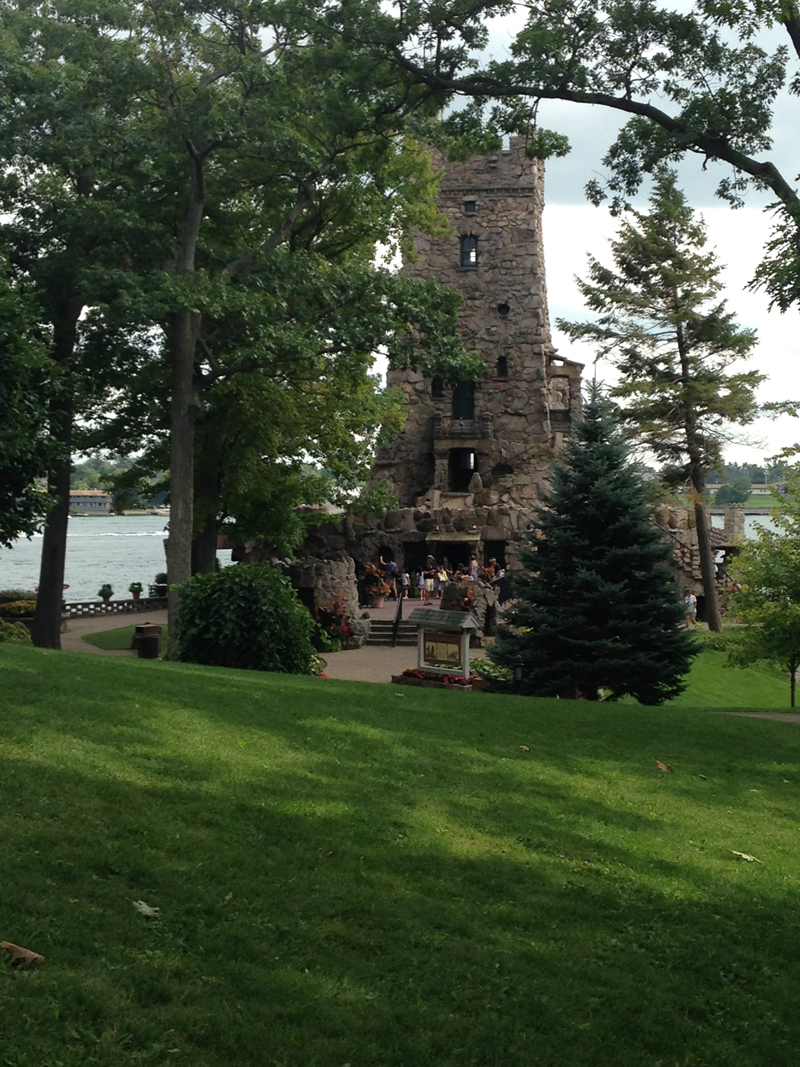 Kids play house on the Castle grounds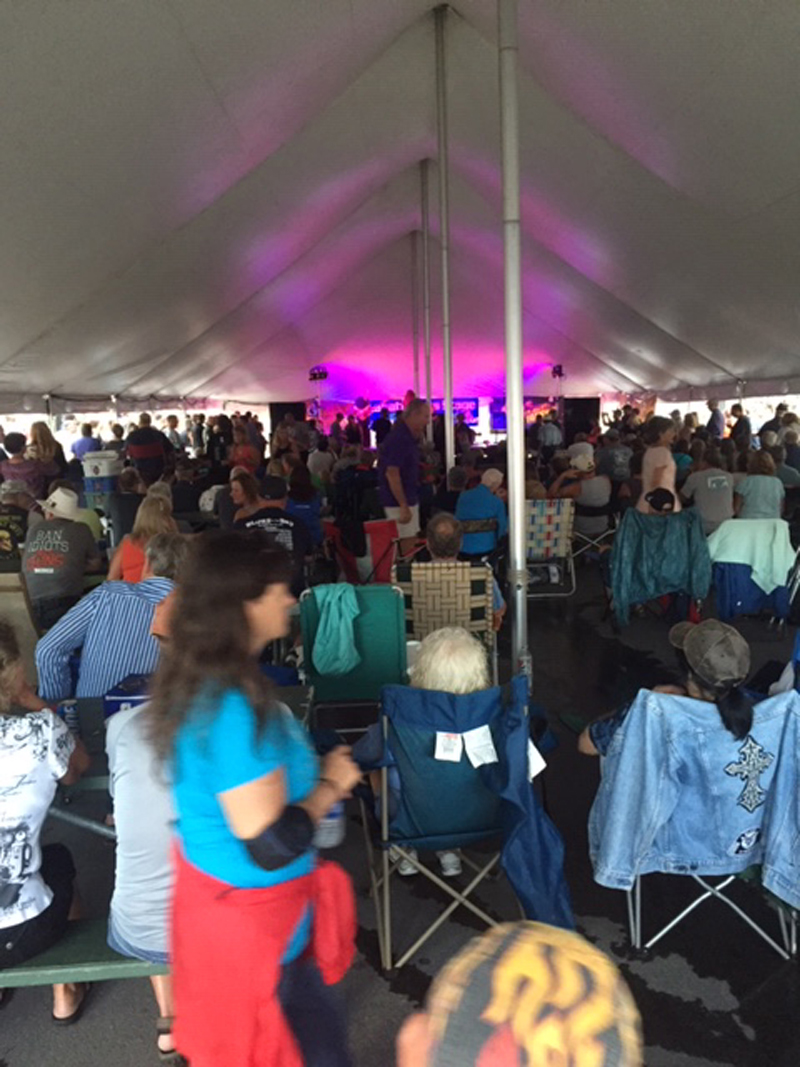 Music Festival in Alexandria Bay
Click HERE to follow us to Canada