On June 27, 2011 Diane & I took a trip to the Big Apple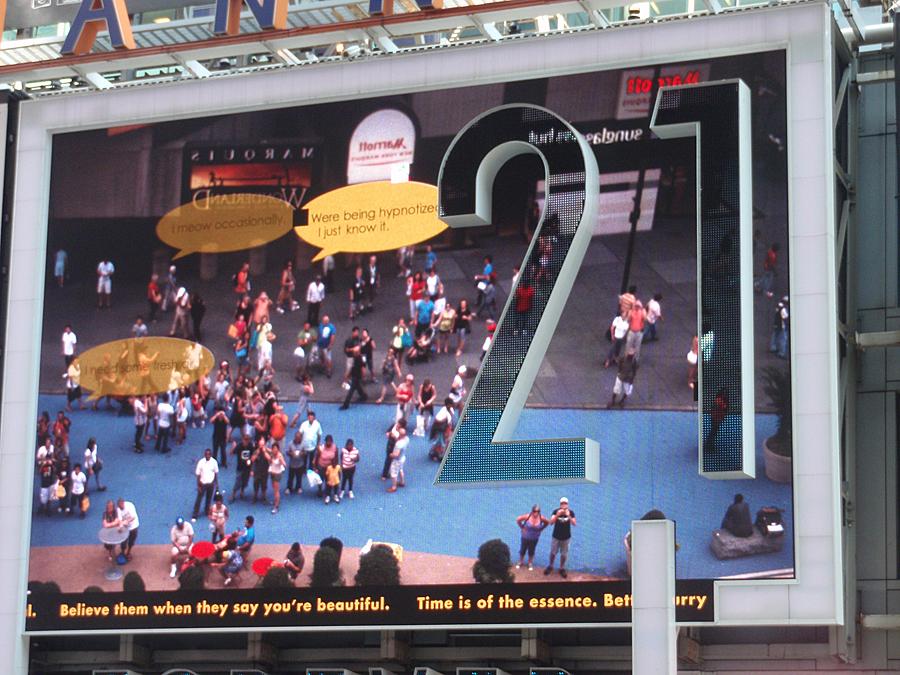 We stayed at the Marriott Marquis in Times Square. Right across the street there was a huge jumbo-tron with the camera pointing down to Times Square. Every time we went by, there was a large crowd looking at themselves. Diane is in the white shirt and I'm in the orange between the 2 and the 1.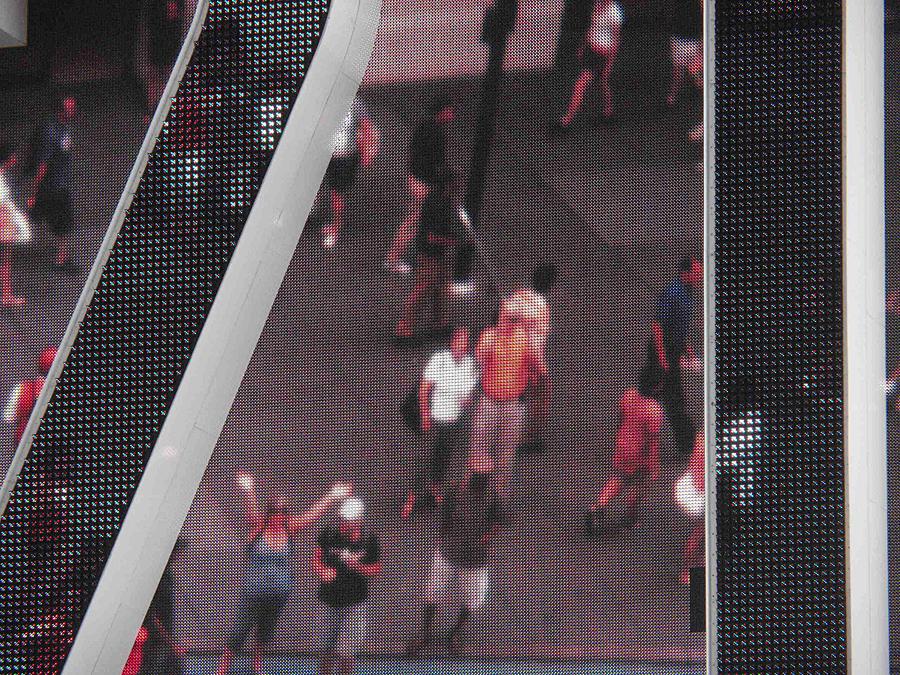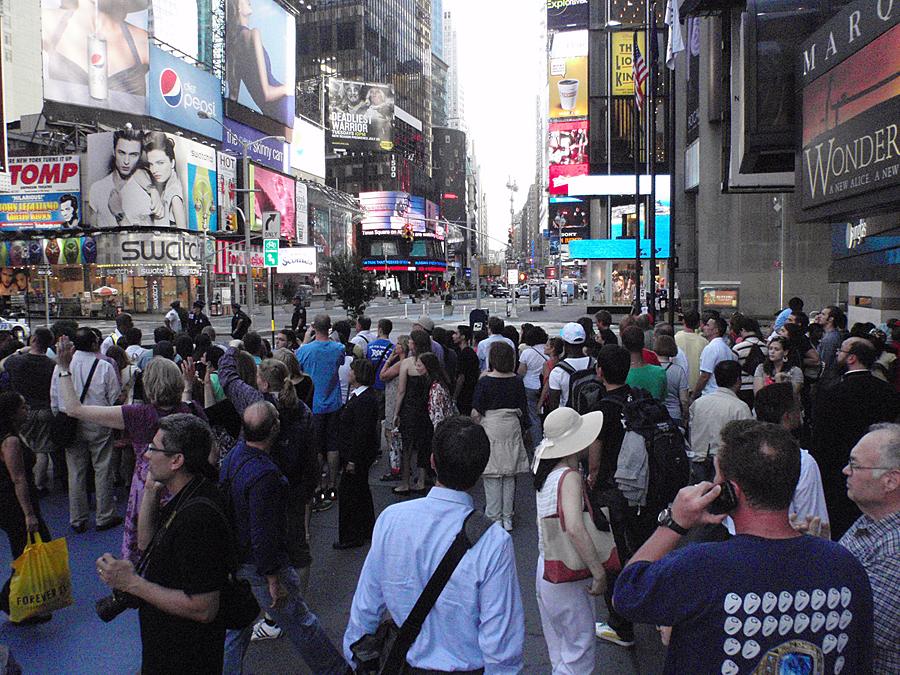 When we came out from dinner the first night they had cleared a block of Times Square. Eventually they cleared 5 blocks. It was a bomb scare but thankfully no bomb. They took down the yellow tape and within a minute or so the whole place was filled in with people like nothing ever happened. The next night some guy climbed on top of a street light and wouldn't come down so again they closed off the street.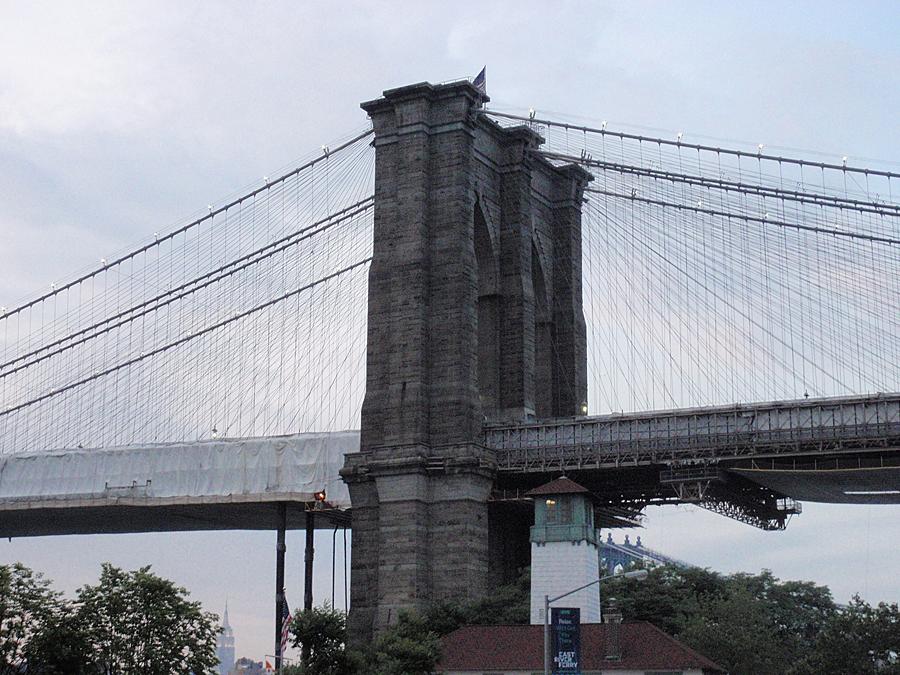 The first night we took a nighttime double decker sightseeing bus tour of Lower Manhattan and Brooklyn. This is one of the towers of the Brooklyn Bridge. The bridge is an engineering marvel that took 13 years to complete. It cost $15.5 million to build and opened in 1883. 27 people were killed there during it's construction. It's a toll-free bridge that carries around 124,000 vehicles a day.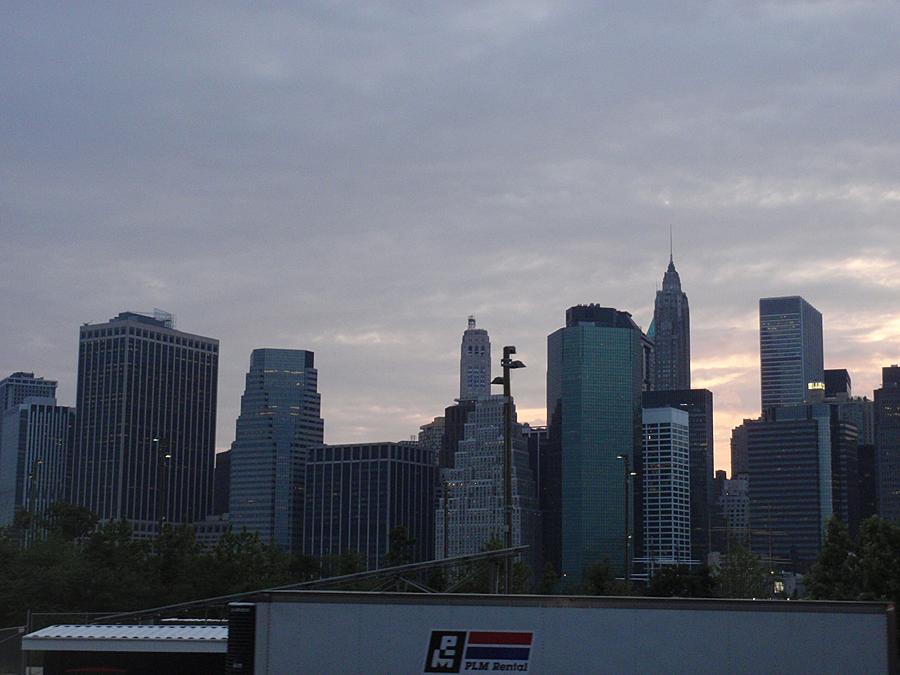 Views of Lower Manhattan from the Manhattan Bridge and Brooklyn.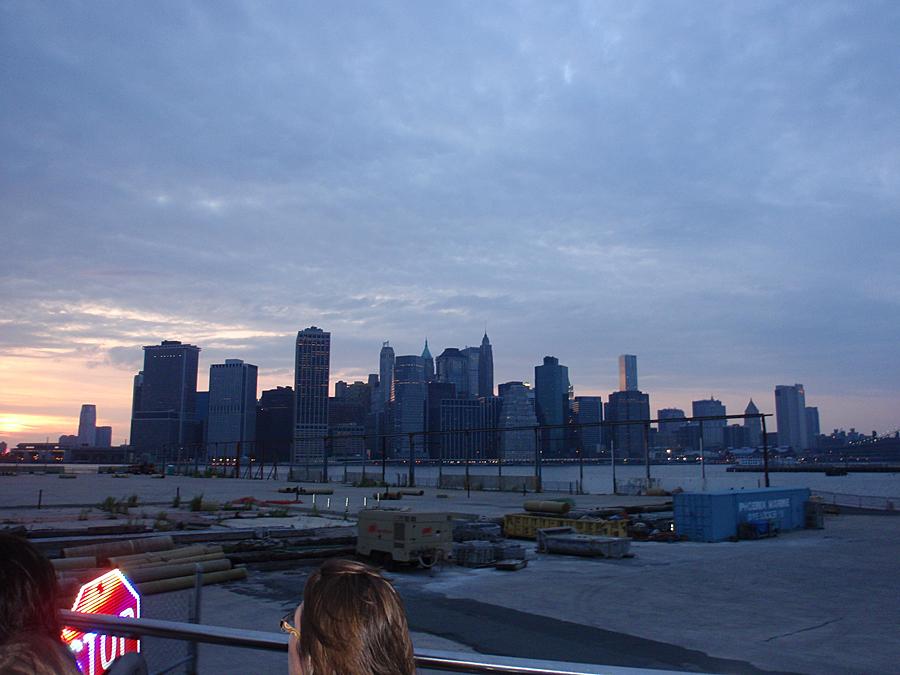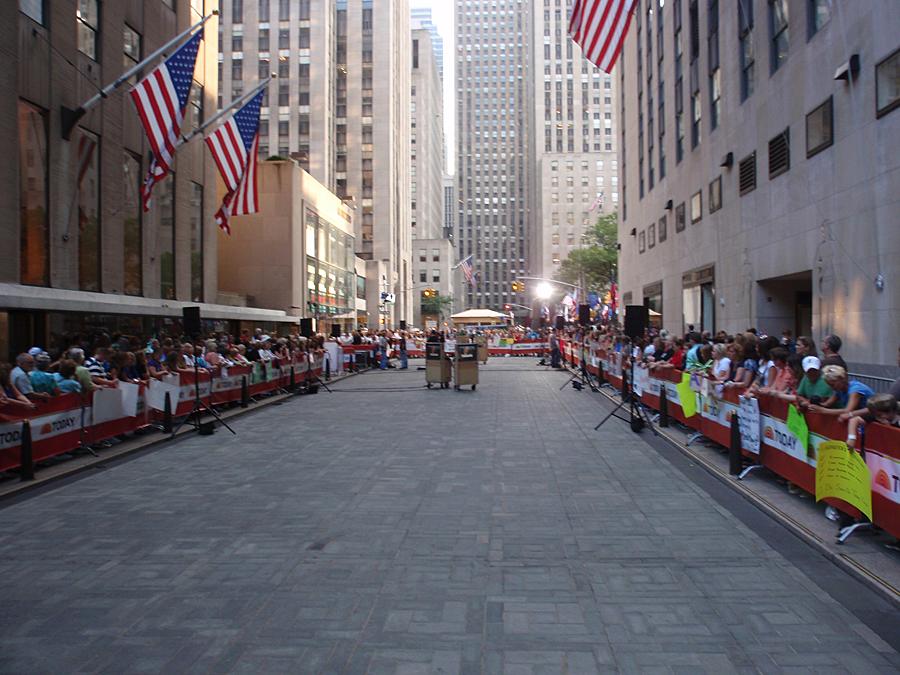 Tuesday morning we stopped by the Today show.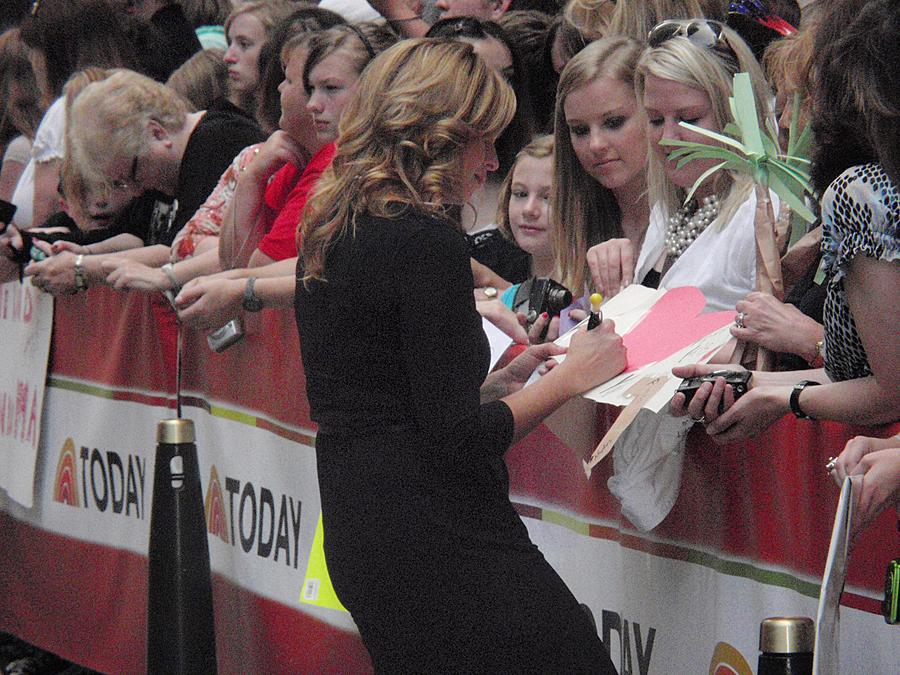 Weather lady Stephanie Abrams signs autographs.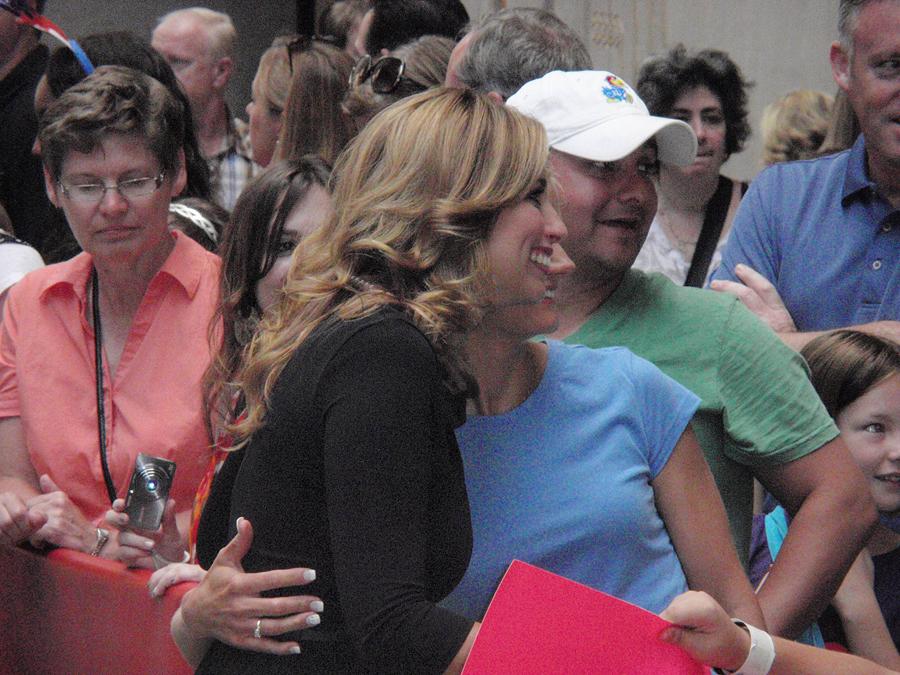 And poses for pictures.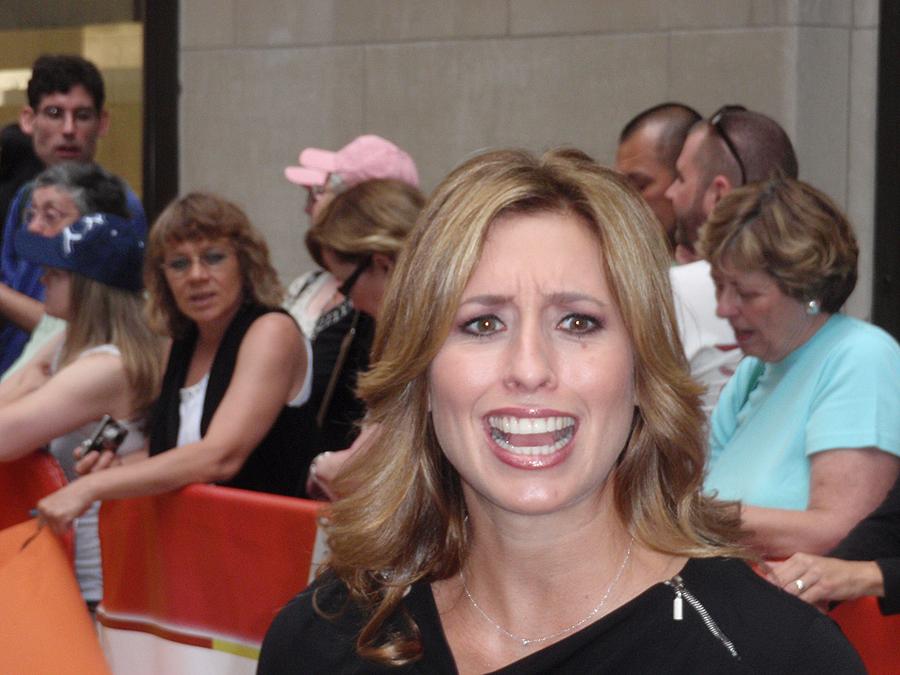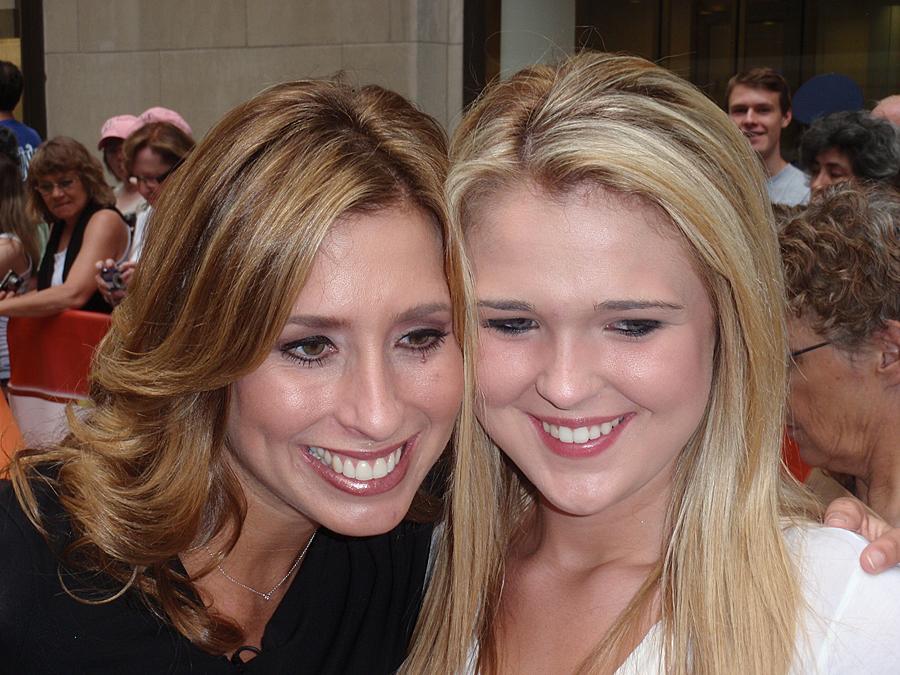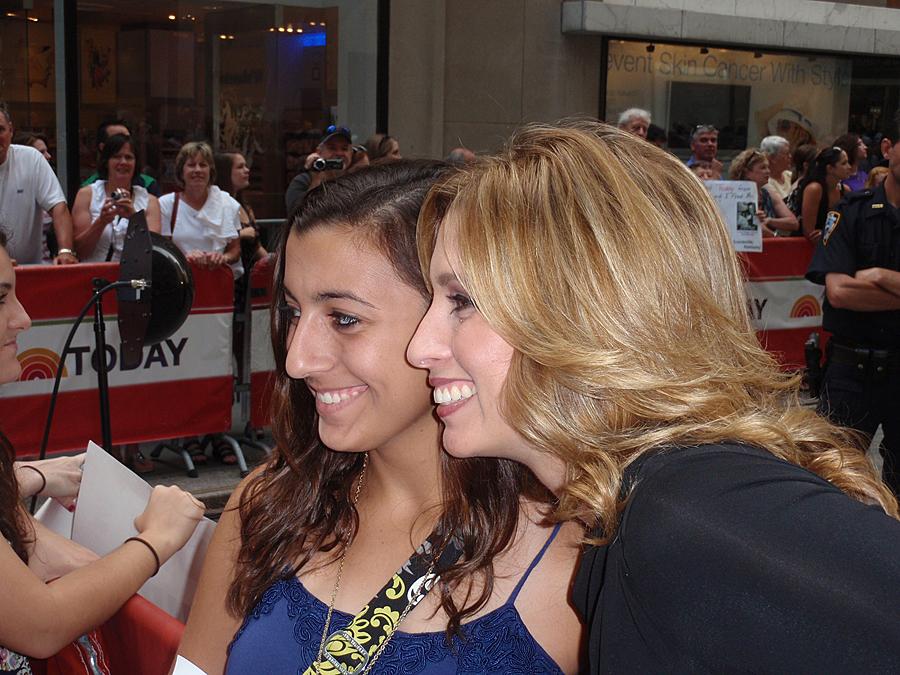 With two hot chicks on either side of us, this old guy didn't stand a
chance of getting a pic with the stars.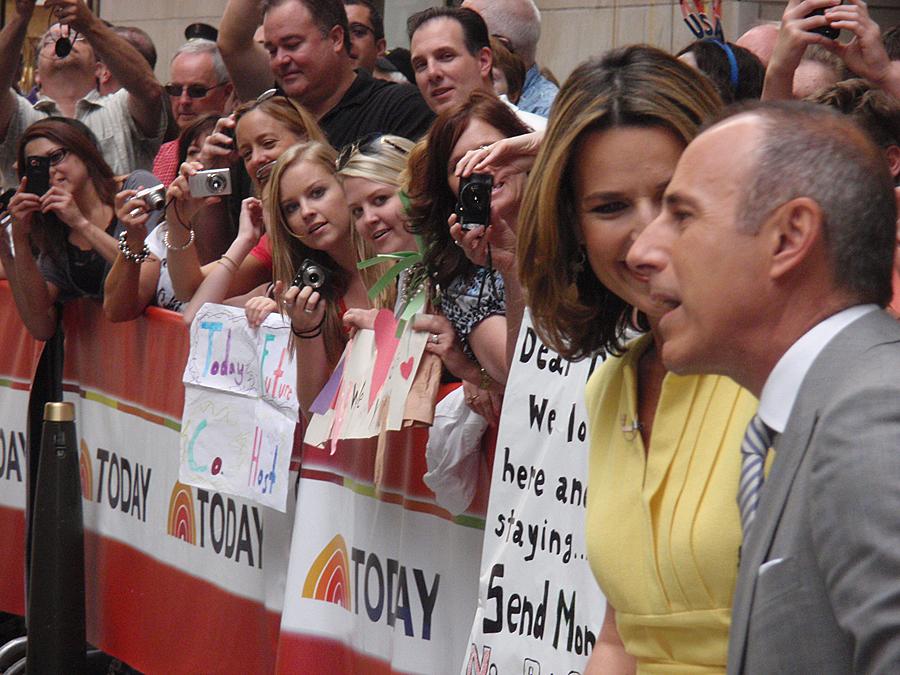 Savannah Guthrie and Matt Lauer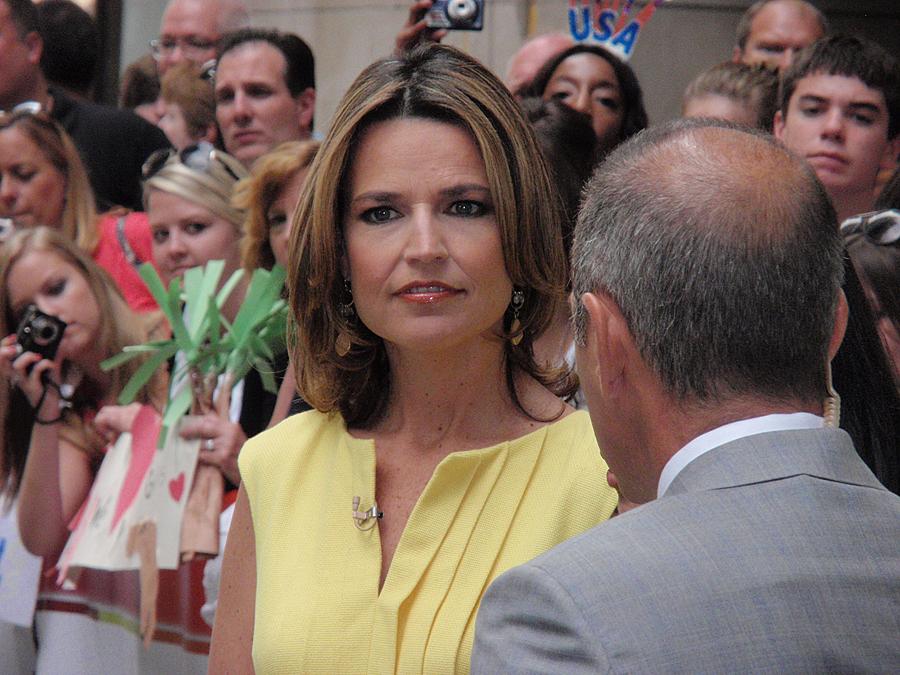 Savanna is quite tall. I stood right next to her as she went in the make up room. I'd say 6'1".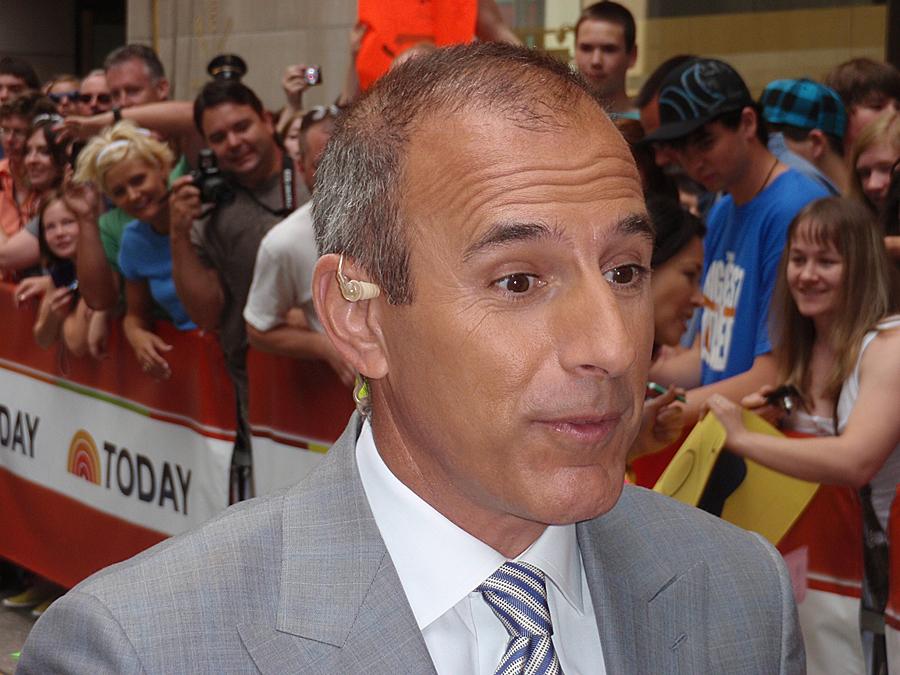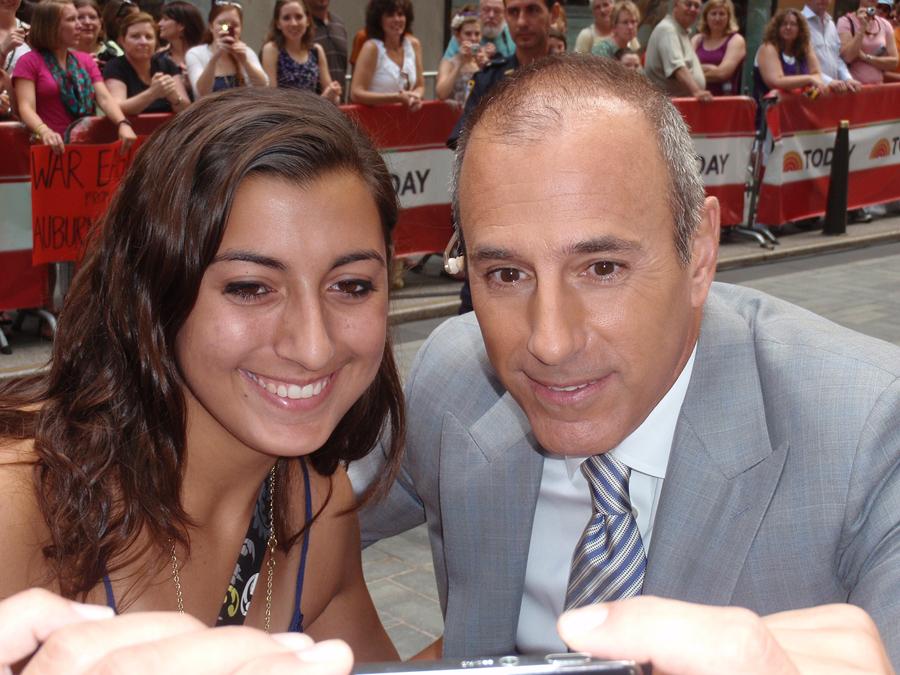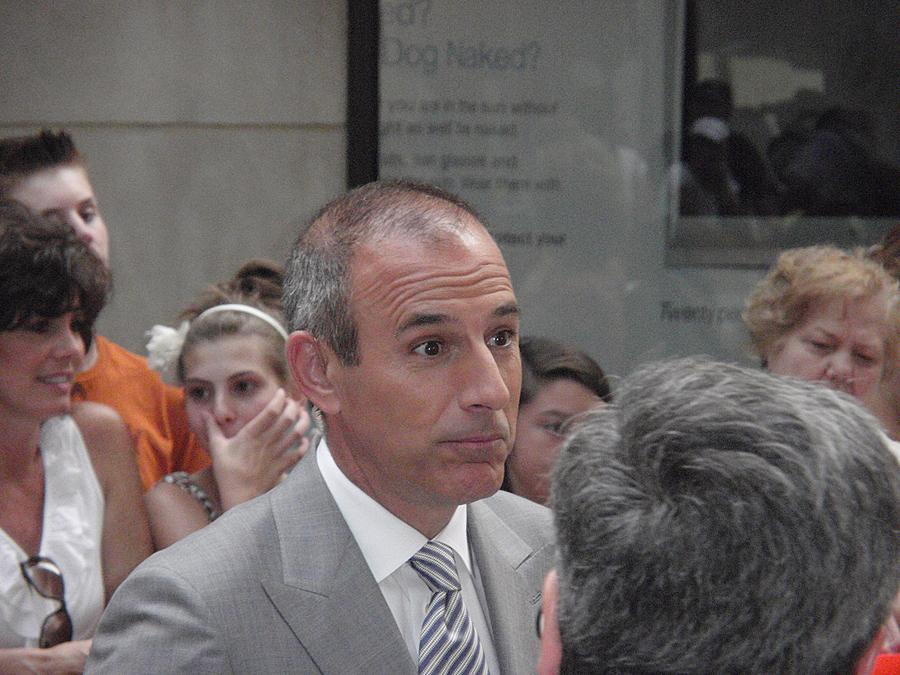 We did get a backstage tour of the Today show set, dressing room etc. All very small.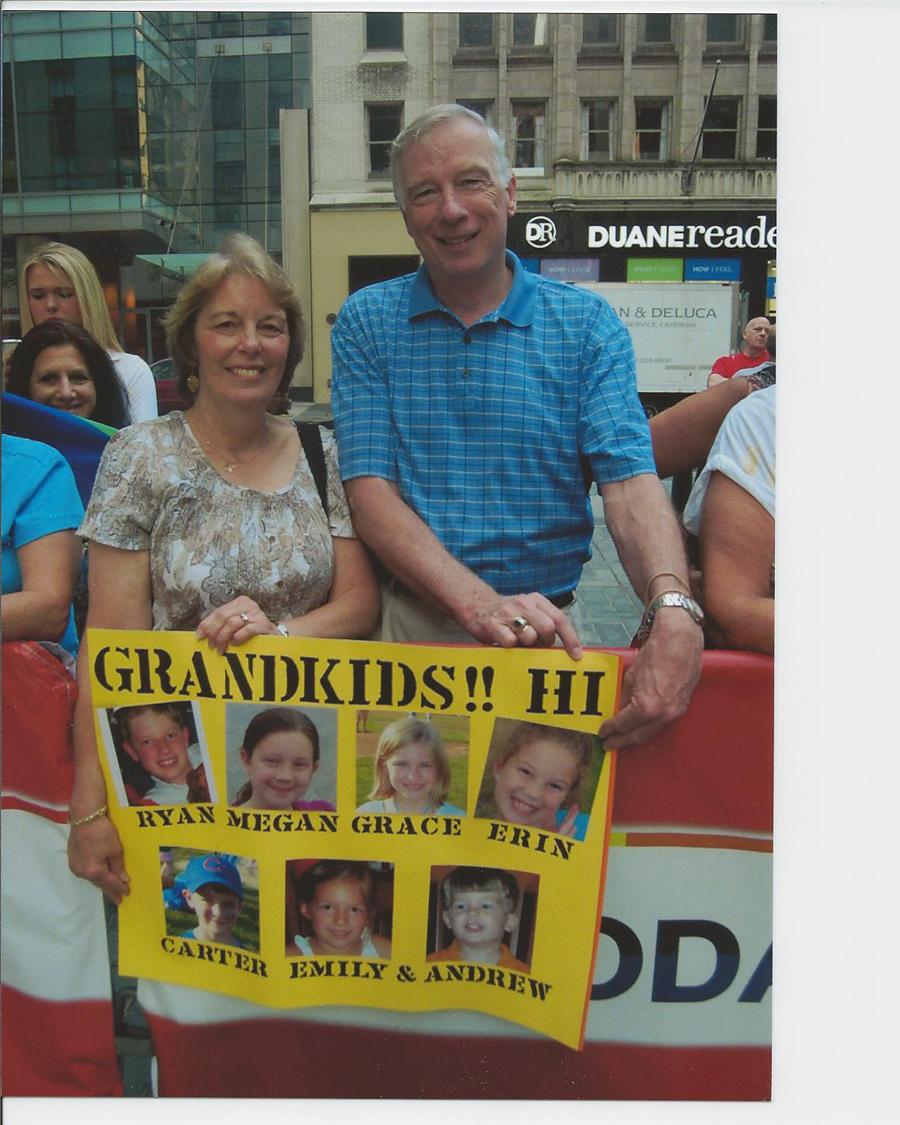 We did get a pic with the grandkids!!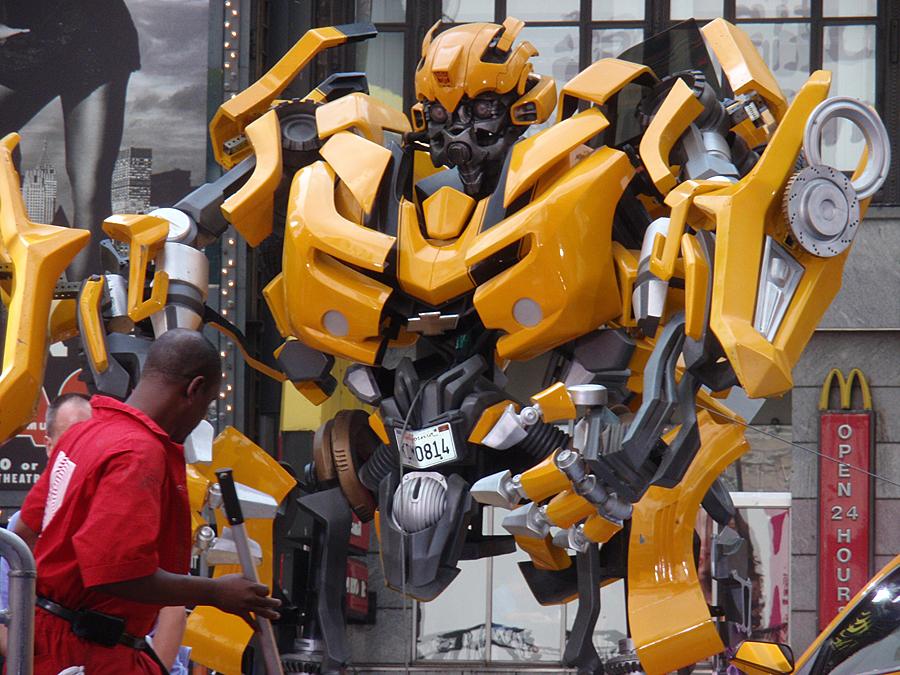 They set up a huge Transformer display in Times Square.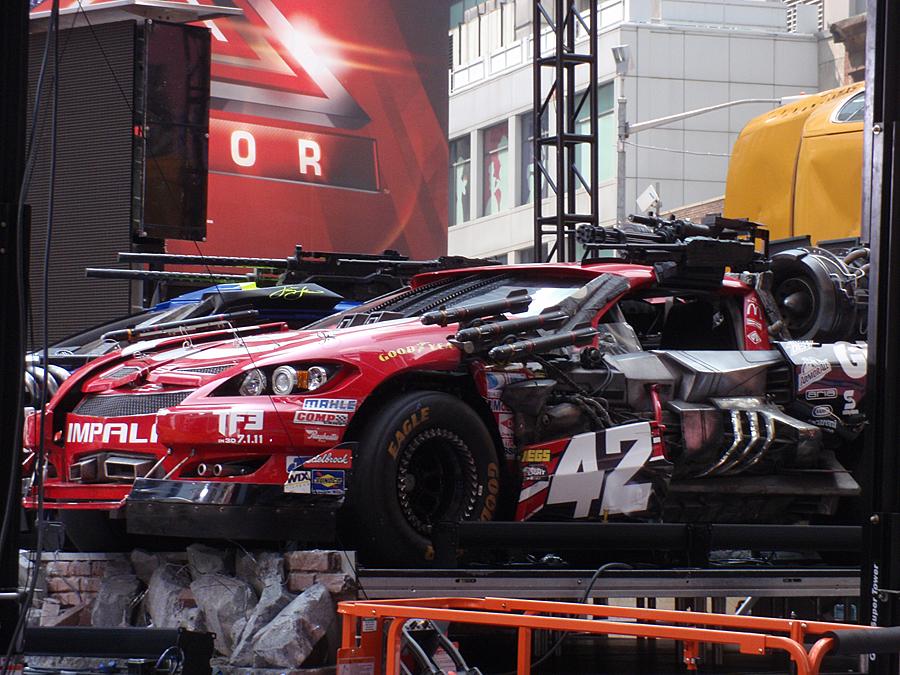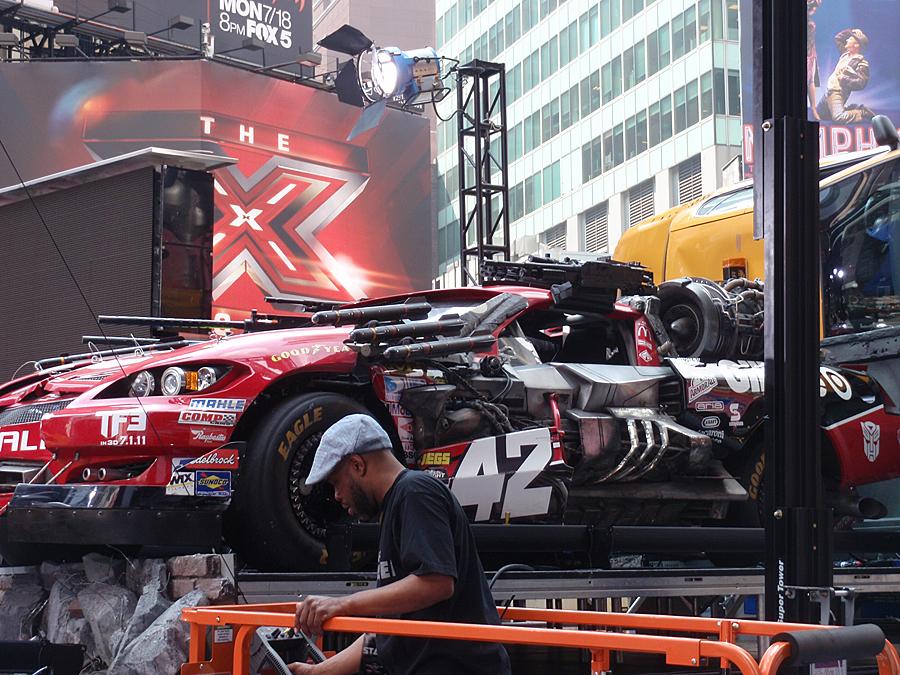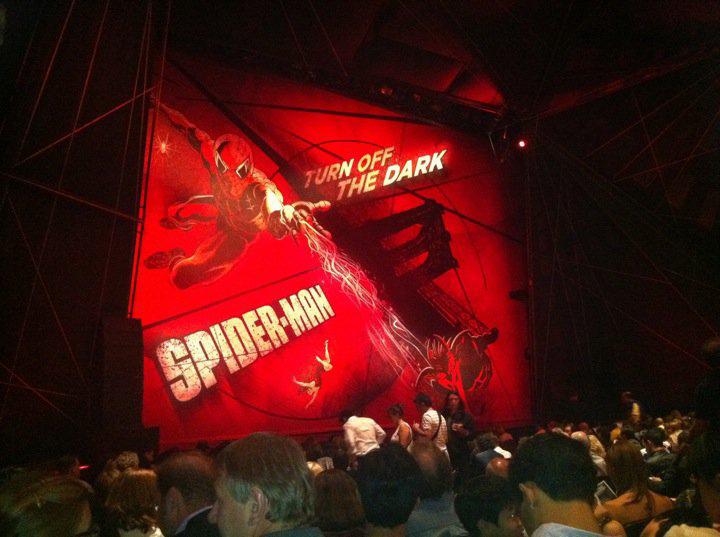 Tuesday evening we saw Spiderman. Quite a spectacular show.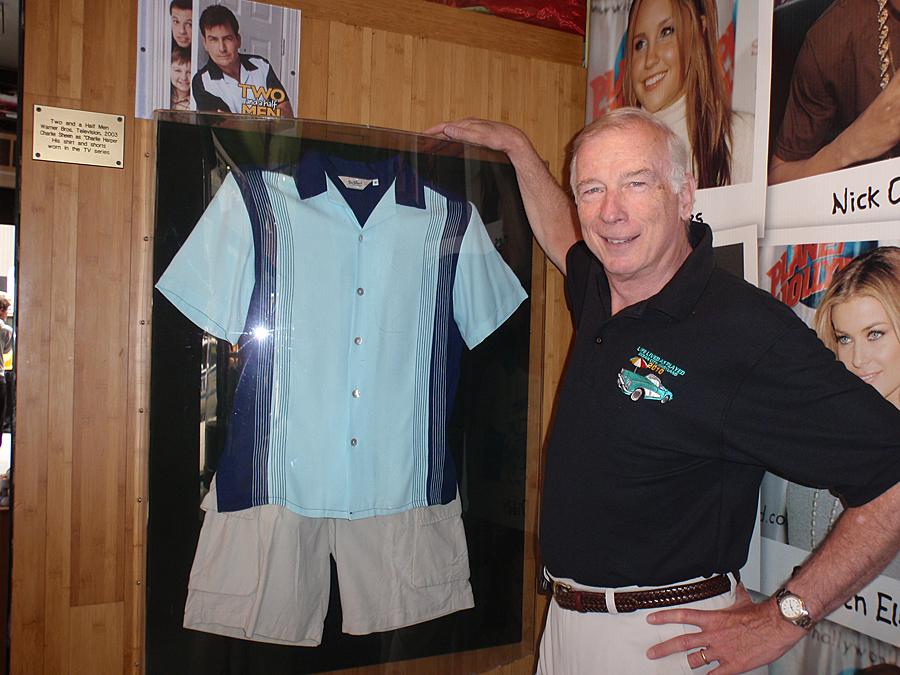 Went to lunch at Planet Hollywood. Didn't see Charlie but did run into his shirt.
Then to balance things out we went to St Patrick's Cathedral.